The Daily Churn
October 22, 2019 | by Tafline Laylin
This red seaweed could cut cows' methane emissions by 80%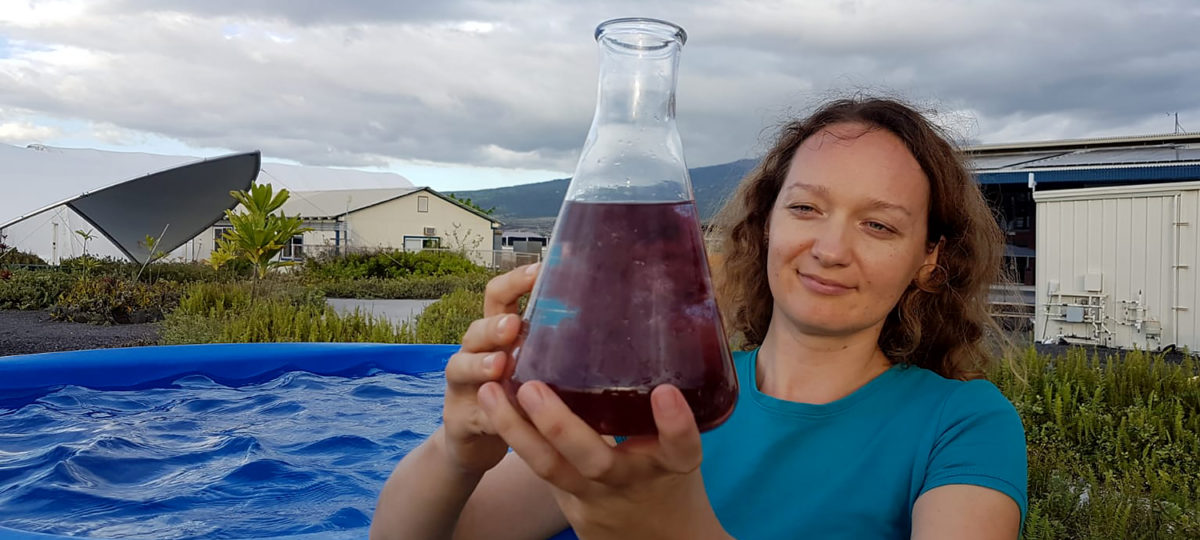 Alexia Akbay wants to reframe the narrative around agriculture and reduce livestock methane emissions — with seaweed.
The Yale graduate, 24, co-founded Symbrosia Solutions in 2018 to commercialize the growth of Asparagopsis taxiformis, a red macro algae or seaweed that could reduce livestock methane emissions by as much as 80 percent. Globally, the United Nations Food and Agriculture Organization (FAO) estimates that livestock contribute around 14.5 percent of all anthropogenic greenhouse gas (GHG) emissions, 39 percent of which comes from enteric fermentation.
Ermias Kebreab, associate dean for global engagement in the College of Agricultural and Environmental Sciences at UC Davis in California, was initially skeptical of Asparagopsis' ability to reduce methane emissions — until his own team performed a controlled three-month experiment on 12 cows.
Unheard of methane reductions
They found that cows which received 1% of their overall diet in seaweed per day — or about 250 grams — emitted 67 percent less methane than normal. Kebreab says such a large reduction was previously unheard of, although those cows did end up eating less, reducing milk production. His new (yet unpublished) research suggests the animals eventually adapt to the taste of the new feed.
On the seaweed side, Symbrosia has set up a small research facility at NELHA, the Natural Energy Laboratory of Hawaii Authority in Kailua Kona, to determine the best conditions for optimal Asparagopsis growth, looking at factors such as temperature and light.
They're also working with local shrimp farmers to test their hypothesis that the nitrogenous byproduct of shrimp production will boost the macro algae's growth. If this hypothesis proves true, the team hopes to eventually create a closed-loop system that would use the waste as an input for commercial seaweed production and then spit out clean water for recycling back through the shrimp farm.
"We wanted to be sure this would be sustainable at every level of the supply chain," says Akbay. Which includes creating "shared value" for farmers.
Don't blame the farmers
Akbay may seem like an unlikely ally for livestock farmers, especially since she admits to past efforts to encourage people to quit eating meat and dairy, but she is sympathetic to issues surrounding food production — largely as a result of growing up in Pennsylvania, a leading agricultural state, and her own parents' involvement in the restaurant business.
"I didn't like the narrative of framing farmers as the bad guys, or that they're creating all this ecological damage," she says. "Because that wasn't really the story. In fact, they're providing food for everyone."
Still, she is concerned about mediating some of the climate impacts associated with greenhouse gas emissions.
Although methane only persists for about 10 years compared to carbon dioxide's atmospheric lifespan of 200 or more years, it traps 28 times as much heat. And excess GHG concentrations have increased global temperatures, resulting in "loss of sea ice, accelerated sea level rise and longer, more intense heat waves," according to NASA, which expects even more serious damage over time.
Rather than shifting blame onto farmers, Akbay sought to "meet them where they are."
Harnessing algae power
Born in Turkey — her mother is American and her father is Turkish — Akbay did her bachelor's degree in chemistry and public health at New York University. By 2017, at the start of her master's program at Yale, she accepted that working in a wet lab wasn't for her. Around that same time, she came across the Australian research that demonstrated how even small doses of this particular strain of macro algae can drastically reduce livestock methane emissions.
Despite the promising research, no startups at the time were actively or publicly working on the issue of commercializing the seaweed, according to Akbay — in part because it would take some doing to produce enough of the stuff to make a difference.
"So that seemed like an opportunity to get involved," she adds.
Making waves in aquaculture
Akbay immediately went to work on getting grants to start researching Asparagopsis, but didn't know much about aquaculture. Then she met co-founder Gracie White, who provided the base industry expertise that allowed them to finally launch their first test pilot in Connecticut and eventually, in June, 2018, what would become Symbrosia Solutions.
They have since created quite the sensation, winning multiple awards—including the 2019 MIT Water Innovation Prize. In 2018, Akbay was also nominated for the prestigious Pritzker Emerging Environmental Genius Award.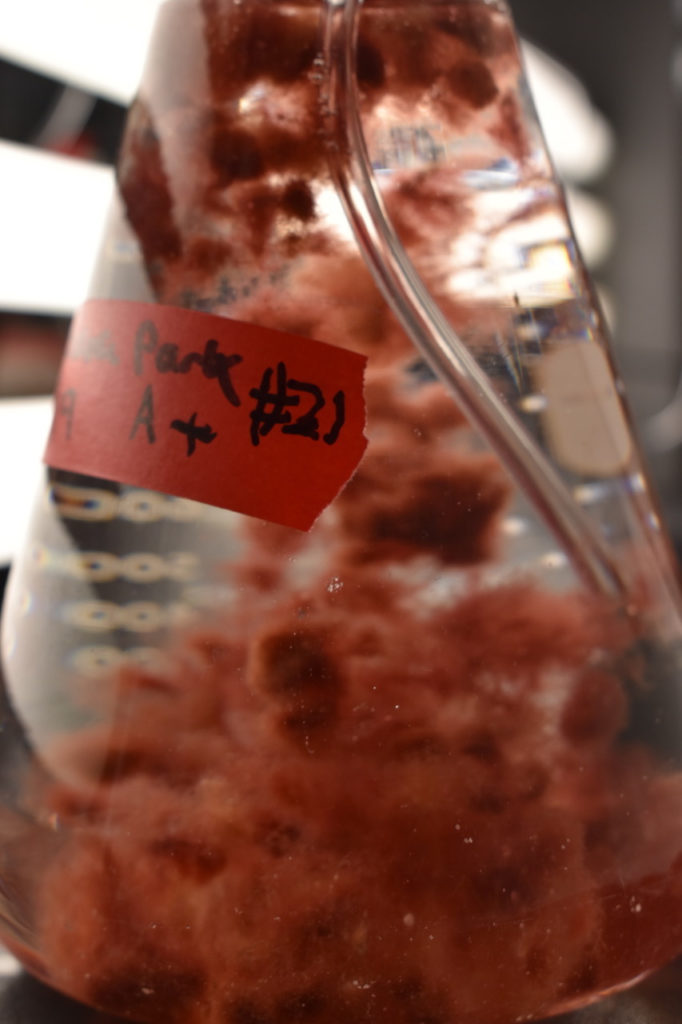 Symbrosia has received significant training through both the Tsai City Summer Accelerator Fellowship and the Sprout Agtech Accelerator in New Zealand. Now a team of five, they are currently working with Hatch Blue, an aquaculture accelerator, to expand their business acumen and network across aquaculture hubs in Hawaii, Norway and Singapore.
Georg Baunach, the managing partner and co-founder of Hatch, acknowledges that historically, getting a foothold in aquaculture has been difficult. Not only does the business typically require a significant upfront investment, but the Asia-Pacific region — which has low labor costs — has long dominated the industry, producing, according to a 2017 FAO report, around 88 percent of the global total of aquatic animals in 2014.
But he has seen a shift in recent years, whereby more international players are getting involved amid a growing market, leveraging innovation strategies that didn't previously exist. "Those trends are now bringing more capital in," he says, and "more investors feel comfortable to invest in aquaculture startups."
Hatch is facilitating the support for Symbrosia — but says their long-term success will depend on their ability to drive down production costs.
Costs, challenges and the big picture
In addition to receiving several grants along the way, Akbay says Symbrosia has raised $1.2 million in seed funding to scale up cultured seaweed production — but they still have kinks to work out.
When the team interviewed around 100 farmers in California and the Northeast as part of their market research, some balked at the estimated extra daily cost of $1.60 per cow. Akbay says these discussions led the team to directly approach consumer-facing companies and cooperatives that could charge a premium for their product — especially those with existing emissions reduction targets.
What's the next step for Symbrosia? Complete the research in Hawaii within the next six months and then work with dairy and beef producers to test a product they will grow, culture and process themselves — rather than harvesting from the wild. They are also working with family foundations to "prove out potential health and productivity benefits," says Akbay, who wants to create a blend that will also assist with disease prevention and improve feed conversion into meat or milk.
Kebreab, who is convinced it's possible to reduce methane emissions by up to 80 percent, describes potential benefits for farmers. First, he cites legislation in California targeting 40 percent GHG emissions reductions below 2013 levels by 2030. "If the seaweed is viable, if we can get it commercialized and all that, what that means is that's all the farmers need to do. Here in California, that's all they need to do."
He also says it's possible some farmers could sell carbon credits by offsetting their emissions. And if the seaweed reduces feed requirements or creates productivity gains?
Well, he says, "that would be a game-changer."
:: Seaweed  images via Symbrosia Solutions