The Daily Churn
June 7, 2021
The Pastry Project in Seattle uplifts budding bakers with free course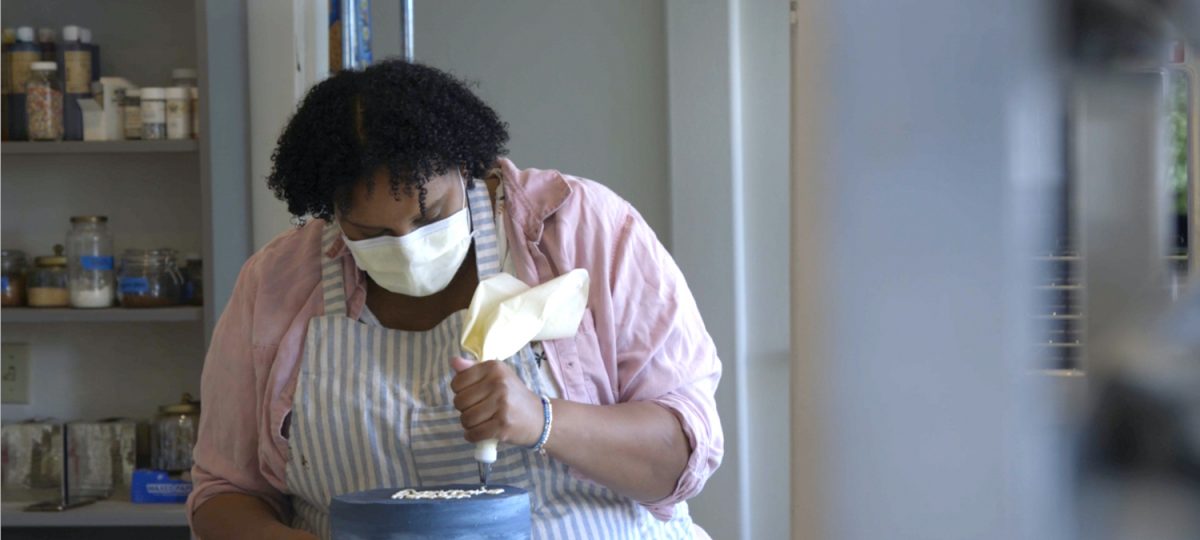 The daughter of Eritrean refugees, 23-year-old Hana Yohannes describes how The Pastry Project gave her the tools she needed to open her own pastry shop in Seattle's Central District.
TRANSCRIPT:
Hana Yohannes, Shikorina Pastries:
So both of my parents fled from Eritrea to Sudan to get away from the civil war between Eritrea and Ethiopia. My parents had always kind of pushed my siblings and I to find really secure jobs as an engineer or a doctor. When I got to college, I started off in pre-med, but it wasn't for me. And then I switched to computer science until I realized that's not what I wanted to spend my life doing either.
And then I found The Pastry Project.
Heather Hodge, The Pastry Project:
We just saw that there was a void in accessible education in the baking and pastry industry. And so we came up with The Pastry Project. The way the program works is we start day one with a robust handbook day, learning a little bit about the kitchen, and then jumping right into curriculum that would be used in jobs in the industry for the next 14 weeks.
We just build upon those skills every single week. By week 12-ish, we're really starting to see the students are ready for jobs.
Lisa Howard, Alliance for Pioneer Square:
The Pioneer Square BIA has a fund every year to be able to support community-minded, really great ideas that really build connection within the district, and Emily and how there were one of the early recipients of that fund.
Hana Yohannes:
The Pastry Project was a life-changing experience. I learned everything from the baking skills and learning these techniques. They helped with our resumes and job skills that would help us find careers in the industry, fostering a lifelong mentorship relationship.
Emily Kim, The Pastry Project:
All of our hiring partners, they know that when someone from The Pastry Project applies, that they have the requisite experience to have an entry level position with that.
Hana Yohannes:
Part of me knew, maybe I'd wanna become a baker and go into the culinary industry, but I was not in a position to really take that risk and put that money into going into culinary school. It was a free program, they helped us with transportation to the classes, they provide lunches, it really took out all the risk for me, so I could really just explore my passion of baking.
Lisa Howard:
We need businesses like The Pastry Project because they build partnerships with other businesses and non-profits and human services in a way that makes the community better as a whole.
Hana Yohannes:
We graduated right before the pandemic hit, and I started making things at home and posting things on Instagram. And then people started making requests that I make some things for them, and then I realized like, "Oh, this might be something I could do as a career" and that's kind of how Shikorina Pastries came to be.
I really want my business to be something that supports the community. The Central District used to be historically mostly black, and now there's a lot of certification and people are getting pushed out, so it means a lot to me to be part of the Central District community as a black woman business owner here.
END