The Daily Churn
February 22, 2021 | by Jaclyn Krymowski
Glimpse the future of agriculture at the Animal AgTech Innovation Summit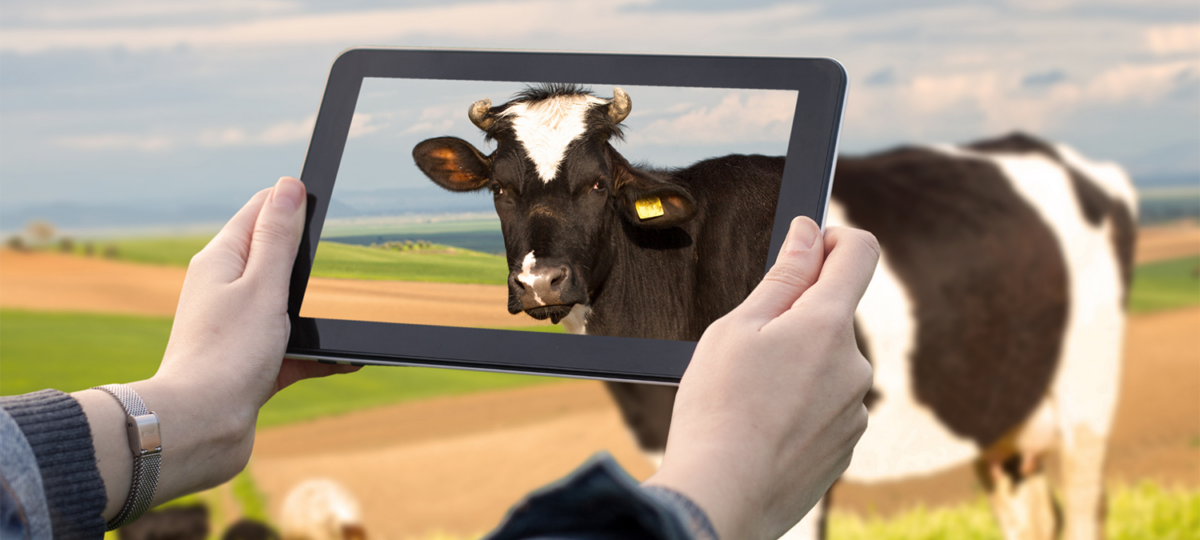 The hottest new startups in animal agriculture and cutting-edge entrepreneurs are prepping to gather on March 8, 2021 at the Animal AgTech Innovation Summit.
Hundreds of international businesses and professionals across a variety of sectors intersecting agriculture typically gather in San Francisco and Amsterdam for the event, according to the conference organizers.
But this year it will be virtual, convening the global animal agtech network online—with topics for all tastes.
"The summit doesn't solely focus on animal health and investment, but also the broader industry picture, from farm to fork," conference producer Shelbie Walker tells The Daily Churn.
"This makes for a unique networking and learning environment."
Bringing ideas to the table
Part of the UK-based Rethink conference network, the Animal AgTech innovation summit brings together around 400 companies, according to Walker, spotlighting  leaders representing well-known companies such as Microsoft and Merck.
Emerging startups are also invited to showcase brand new solutions to critical challenges, from animal health and welfare and farm management to climate change.
The summit offers a blend of individual speakers and roundtable-style open discussions to address common concerns.
"Once we start talking and get down to the nuts and bolts," says Jennifer Walker, director of milk quality for Danone, USA, "we see we have similar challenges."
Being able to simply share and discuss, she explains, is a big part of how food companies and organizations solve their problems. Which is why she jumped on the opportunity to take part in an AgTech roundtable discussion on innovating animal health solutions.
"I think it's part of contributing to a larger broader community – agriculture," she says, "it's one that wants the best and wants to do better."
But such opportunities aren't just for international conglomerates. Entrepreneurs and startups are also invited, hoping to maybe partner with new investors and developers.
Terry Canning, who in 2019 co-founded CattleEye – an advanced video monitoring system for dairy cows – says he reaped benefits last year, even though the pandemic shut down the physical conference.
"(It) actually put us in front of a number of large corporations and companies like McDonald's, Zoetis (and) potential investors," Canning said in a phone interview. "Just the association of the event…really put our technology right in the front of some really big companies."
A global destination
Canning — a long-time member of the dairy community — says he remembers when there were few events for technological entrepreneurs like him who focus on livestock.
"(Back then), people thought you were a little bit crazy because they thought farmers and technology don't mix," he laughed. "Whereas now, with this event, there's a platform that allows you to very rapidly get in front of people that are interested in your technology."
This reflects how technology and mindsets have evolved, he adds, allowing companies like his to gain rapid access to potential customers and partners.
While virtual participation isn't quite the same, he encourages fellow startups and first-time attendees to make the most of the experience. For him, a big part of this includes follow-up meetings with newly acquainted companies.
Some of this year's scheduled presentations include "The Digital Revolution," "The Future of US Aquaculture" and "Accelerating Investment," just to name a few.
And the impact of these discussions extends beyond the industry-savvy professionals in attendance, Danone's Walker says.
"If we get it right," she adds, "everybody benefits (from the summit) — from farm to table."
In turn, she believes that this makes for better business, better quality of life for farm families and their cows and it's better for customers and long-term sustainability.
Shelbie Walker says they spend a lot of time researching for each summit to get a deep understanding of the challenges and opportunities facing agriculture, which includes making an average of 75 research calls with stakeholders from the entire value chain.
"When the time comes to safely bring the industry back together at in-person summits," she adds, "the appetite for this is going to be huge, and the enthusiasm for it will have a new energy that will accelerate industry momentum at a great rate."
PS:
The Daily Churn editor Tafline Laylin will be moderating the panel discussion Game Changing: Aligning Animal Ag Alongside Sustainability at 10am PST on March 8, 2021. Speakers include Andre van Troost, CEO, LELY, NETHERLANDS; Matthew Wadiak, Founder & CEO, COOKS VENTURE, USA and Jordan Kraft Lambert, Vice President Business Development,VAS, USA.
Please, join us!