Unsalted Butter | 1lb Quarters
Made from the best natural ingredients, our unsalted, creamy butter is churned to perfection. By using a European-style churn, you're getting a denser, smoother texture.
Locally sourced from Northwest farmers who care. Never from cows treated with the artificial growth hormone rbST.
Natural Sweet Cream Butter
European-Style Churn for Denser, Smoother Texture
rbST Free*
Gluten Free

*From cows not treated with the artificial growth hormone rbST. According to the FDA, no significant difference has been shown between milk derived from rbST treated cows and non-rbST treated cows.

Nutrition Facts

about 32 servings

per container

Serving size

1 Tbsp (about 14g)

Amount per serving

Calories

100

Amount/Serving

% Daily Value

Total Fat

11g
14%

Saturated Fat

7g
35%

Trans Fat

0g

Cholesterol

30mg
10%

Sodium

0mg
0%

Amount/Serving

% Daily Value

Total Carbohydrate

0g
0%

Dietary Fiber

0g
0%

Total Sugars

0g

Includes

0g Added Sugars
0%

Protein

0g
0%

Vitamin D

0mcg
0%

Calcium

3mg
0%

Iron

0mg
0%

Potassium

3mg
0%

Vitamin A

97mcg
10%

* The % Daily Value (DV) tells you how much a nutrient in a serving of food contributes to a daily diet. 2,000 calories a day is used for general nutrition advice.

Cream (Milk), Natural Flavor.
Northwest Dairy Stewardship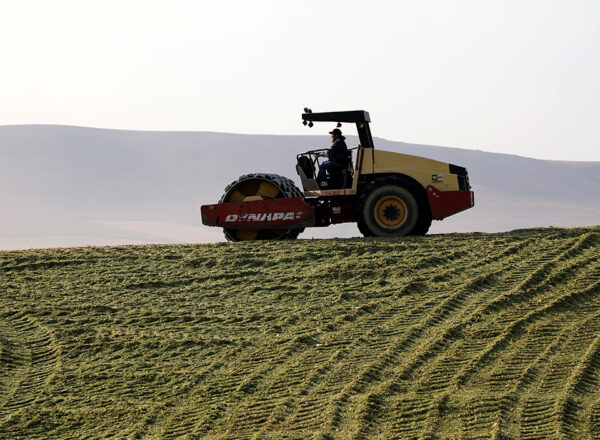 Every Dairy
Contributes
Northwest Dairy Association producers deploy a variety of strategies on the farm to mitigate their environmental impact. While no two dairies are alike, since each of Darigold's cooperative member-owners maintains a separate business, some of the strategies used include: water recycling, feed efficiencies, cover cropping, using vermiculture to treat liquid manure, and using digesters to create renewable biogas.
Learn More