The Daily Churn
July 9, 2021 | by Keely Khoury
Paulee CleanTec converts livestock manure into dry fertilizer overnight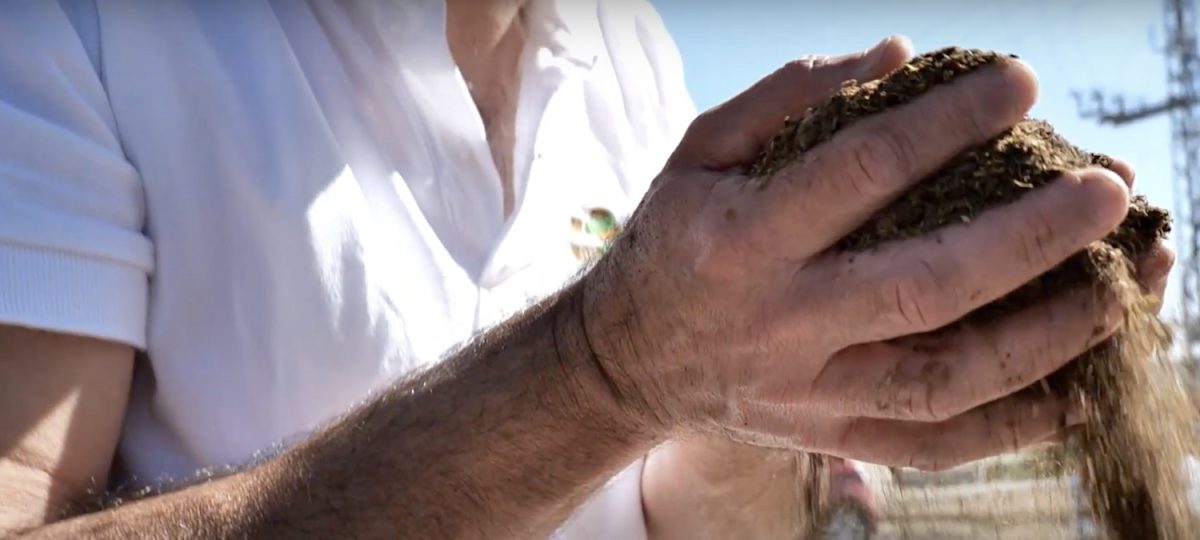 An Israeli company has developed a manure treatment system they say rapidly converts manure into fertilizer and distilled water.
Paulee CleanTec combines waste with oxidizer in a reactor chamber, where the substances are mixed together at high speed, raising the interior temperature. This vaporizes the liquids, leaving behind an "ash-like powder" that is reportedly pathogen and odor-free.
Dr Ilan Levy, CEO of the company, says the dry, mineral-rich byproduct can then be applied to soil as an alternative to chemical fertilizers, eliminating the need for all but a single slurry pit and reducing methane emissions associated with manure management. The company was awarded $6,000 as one of four winners of the Nutrient Recycling Challenge  launched in 2015 by the US Environmental Protection Agency (EPA).
The agency estimated in 2017 that manure management in the U.S. accounts for just over 9 percent of total methane emissions.
"Manure plays a pivotal role in environmental sustainability discussions for livestock systems," says Dr Erin Cortus, University of Minnesota Associate Professor and Extension Engineer, Bioproducts and Biosystems Engineering. "Managing manure is a careful balance between recycling the majority of nutrients back to feed production while minimizing losses, including greenhouse gases."
Technologies that help reduce volumes of stored manure — like the Paulee CleanTec system — could potentially reduce a farm's methane emissions.
Custom design
Designed to be built locally, the machines used to run this new treatment process can be created or converted from existing materials, according to Levy. The technological aspects are incorporated into the mechanics of the build.
A pump is used to move manure from storage to a feeding hopper. The hopper then pushes the manure into a mixer to be added to the company's patented combination of oxidation chemicals. An electronic control panel allows farmers to manage the process.
After blending, the chemical and manure mix is piped to a drying tank where high temperatures vaporize the liquid, leaving behind dry fertilizer and distilled water. A sorter then separates and stores the two products ready for use as needed.
Working with farmers
Levy says that working with farmers as partners, not clients, is crucial to the successful take-up of the technology.
"We need to learn what is needed, and then we can find ways to adjust our system to match each farmer's requirements," he tells the Daily Churn. "Sometimes, we recognize that our technology isn't the right solution. Where it is, however, the environmental benefits, in addition to the benefits to the farmer, are huge."
The treatment system is designed to run on any type of energy source, including geothermal and biogas, according to the company. If no alternative energy source is available, it runs on electricity.
"Our system is 100 percent personalized," Dr Levy continued. "Farmers have so many factors to juggle that a fixed, off-the-shelf solution would never work.
With the technology having earned both United States Patent and Trademark Office (USPTO) and European Patent Office (EPO) patents, the main challenge to its distribution, according to Levy, is the complexity of navigating local, regional and national regulations.
These govern everything from the type of allowed storage facilities to manure transport requirements and acceptable uses for distilled water.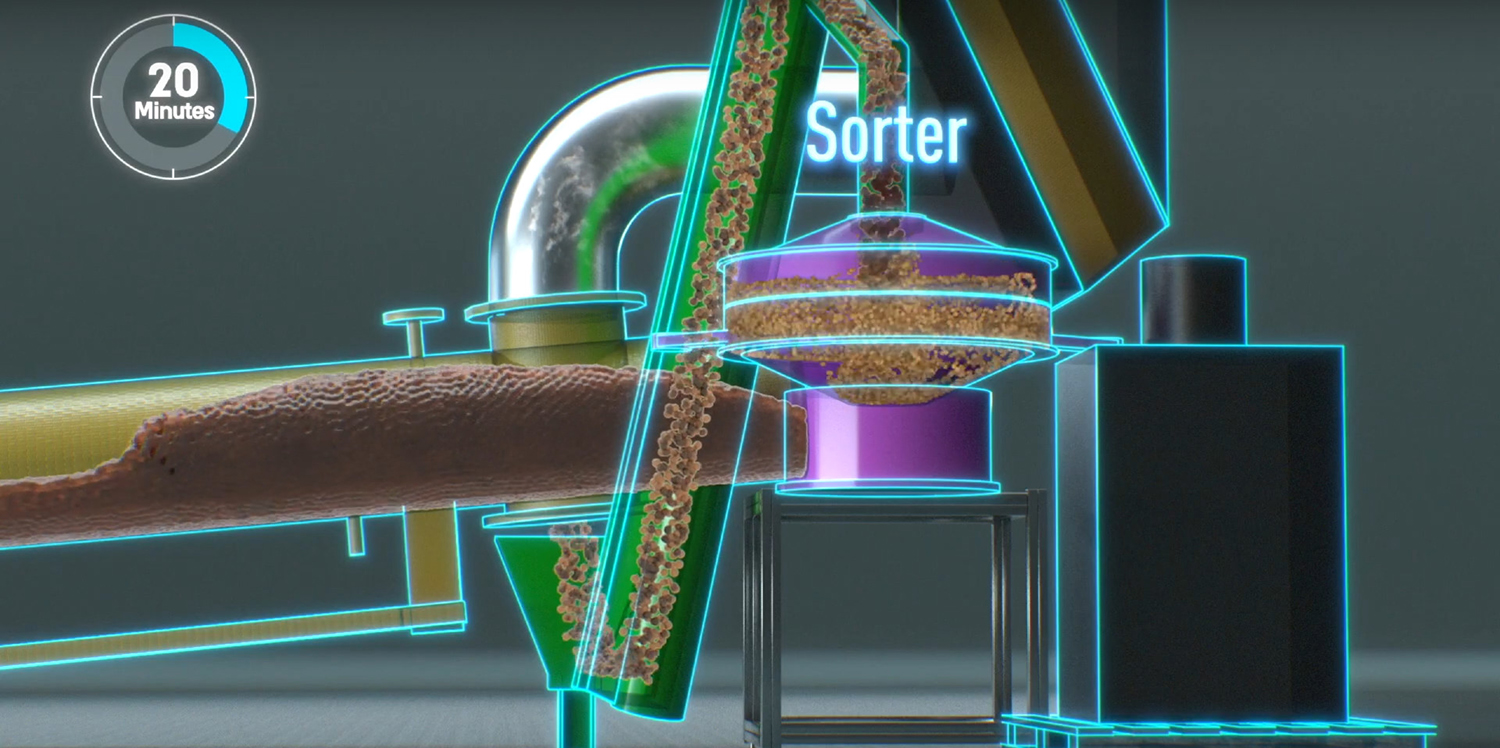 Improved land health and increased efficiency
As challenging as regulatory issues can be, Dr Levy believes that the long-term benefits are worth the work.
Farmers accustomed to relying on tanks and pits for manure storage might benefit from freeing up space for other uses, he says. Plus, he adds, with fewer slurry pits in use, the likelihood of groundwater leaks is reduced.
At a time when the environmental impact of food production retains significant public and policy interest, researchers Judith Capper and Roger Cady point out that "achieving sustainability is a constantly moving target: a system can be considered sustainable compared to another system or at a specific time point but must always be considered as a series of continuous improvements rather than a fixed point to be conquered."
They emphasize the positive impact that reduced GHG emissions from dairy production is likely to have on long-term social acceptance of agriculture.
Additionally, although the latest US Census Bureau data shows population growth slowing, national nonprofit ReFed says that food system pressures remain high.
Reduced costs and additional benefits
One effect of the global Covid-19 pandemic has included a shortage of many essential products as almost all transport ceased for a period of time. According to market research company Mordor Intelligence, that shortage includes nitrogen fertilizers.
That's where Paulee CleanTec comes in.
"Fresh manure consists of one to two percent nitrogen, which is usually released into the atmosphere via open pits and storage tanks," says Dr Levy. "At the same time, we're buying fertilizer and thus are paying for the energy and emissions needed to harvest nitrogen."
He believes that their manure treatment process can help reduce the amount of waste and redundancy built into the existing system.
With the Food and Agriculture Organization of the United Nations (FAO) predicting that demand in the United States for fertilizers will be higher than supply by 2022, some of the pressure on industrial mining could be alleviated by farmers producing their own.
Levy says that transforming liquid excrement into dry fertilizer overnight could further benefit farmers by reducing expenditures such as transport costs.
Another byproduct of their manure treatment system, according to the company? Distilled water. Reportedly toxin free, the water is said to be sufficiently clean for use on fields or for release into the environment. As the majority of the western United States currently experiencing some form of drought, finding new ways to create, save and access water could be essential to the future health of many communities.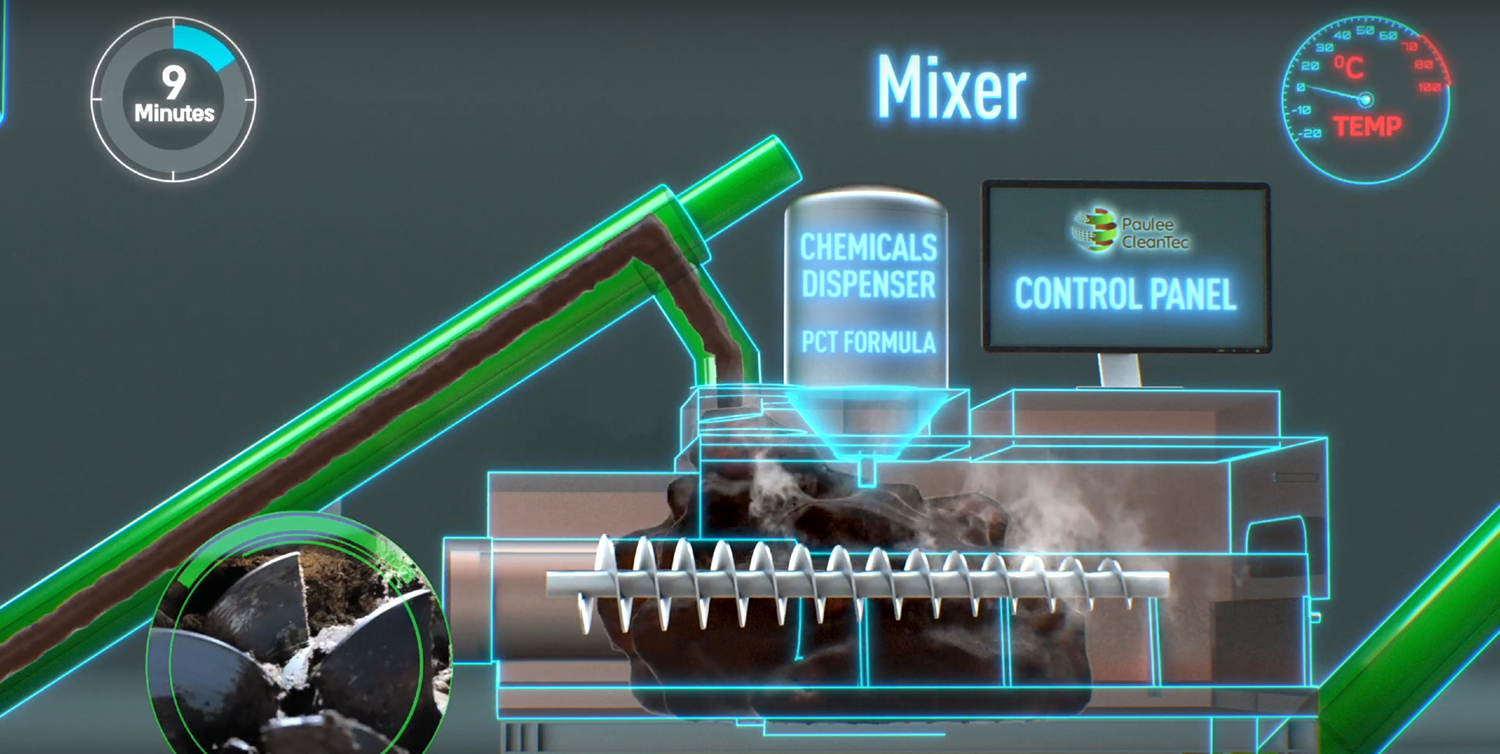 Further development
Paulee CleanTec's livestock manure treatment system was developed from an earlier innovation a company co-founder devised after growing tired of collecting his dog's waste.
The Ashpoopie is a handheld device that reportedly collects pet waste and turns it into dry ash. With the design ready for production (it made its original debut circa 2011), the company is seeking a pet industry partner or partners to help bring the device to market.
From that initial project, Paulee CleanTec refined the mechanics and scale of the process through municipal and commercial waste treatment projects. Now, the team is focusing on agriculture.
"We left working with livestock last as it is the most complex area," says Dr Levy, "that also requires the most flexibility."
The system is currently being trialled in Israel on a 500-cow dairy farm. Plans in 2020 to run a pilot on a farm in Europe were put on hold due the pandemic. The company is now seeking North American partners for further testing and to clarify regulatory requirements that would allow for widespread use of the system.
We were not able to reach a farmer who has used the technology.
:: All images via Paulee CleanTec