The Daily Churn
April 20, 2020 | by Lacy Cooke
Number of US farms with renewables doubled in 5 years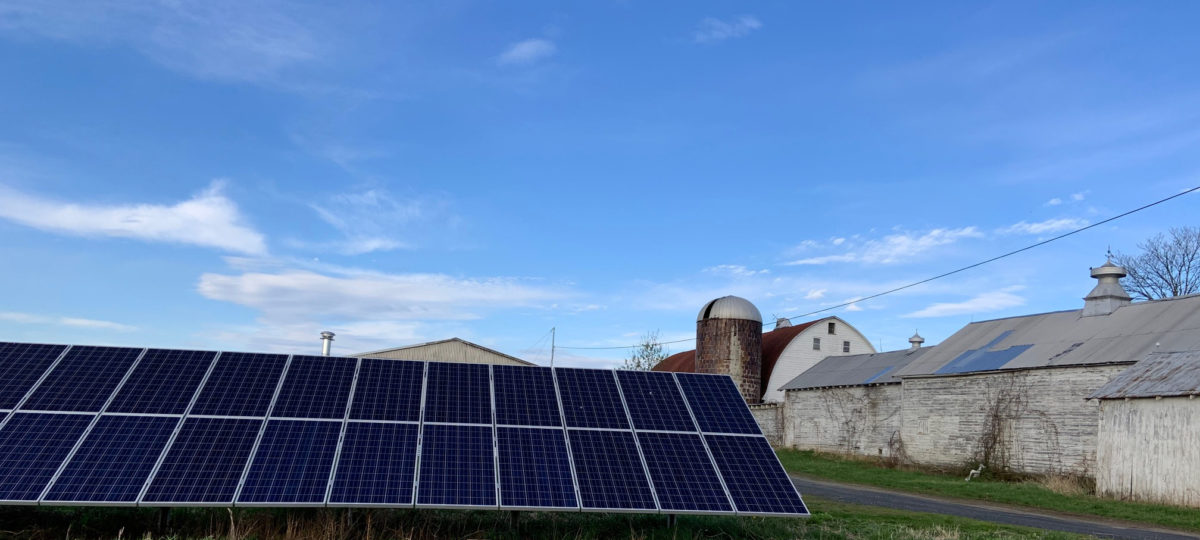 Farms across the U.S. are warming up to renewables — each for their own reasons.
The number of U.S. farms adding renewable energy systems more than doubled between 2012 and 2017. Published by the United States Department of Agriculture (USDA) every five years, the 2017 Census of Agriculture reported 133,176 farms installed some kind of renewable energy system on their farm—such as wind turbines, solar panels, methane digesters, or even hydro or  geothermal systems.
Of the 2,042,220 farms recorded across the U.S., around 6.5 percent now have renewables. Which may not sound like much, but it's up from the 2.7 percent recorded in 2012. The why looks different for every farmer, and depends on factors such as incentives offered by their state or their operation's size. 
Some like solar
5 Spoke Creamery in New York's Hudson Valley has been 100 percent solar-powered for nearly five years; their array powers their cheesemaking operation, home, barn and an apartment. Although they had to sell their cow herd just over a year ago due to lack of farm help, they're still crafting cheese with milk from neighboring farms.
Owner Alan Glustoff purchased the century-old, 75-acre dairy farm with his wife about nine years ago following a career in food product development. He financed their solar array, which sprawls across three to four acres through state grants and a low-interest loan. 
Glustoff told The Daily Churn he hoped the electricity produced would justify the system's cost, for which he pays once annually through his property taxes. "It pretty much has," he says. "I'm pretty happy with it." After the final payment in a few months, he'll have paid off the loan. 
Asked if there are any downsides to solar, Glustoff says farmers should consider where they are in the life cycle of their business. He thinks solar only makes sense for those farmers who can commit to paying off the array for a minimum of five years, noting it is an investment. 
Solar storage beta test
The creamery will soon be a beta test site for a new solar storage battery with 120 kilowatt-hours of capacity. While Glustoff is contractually unable to disclose the name of the company providing it, he says the battery will store excess power generated during the day for use at night. Unfortunately, installation has been delayed due to the coronavirus pandemic. In the meantime, he is using his array in other creative ways as well.
"Due to pesticides, the bee population has been going down in this area," he says. So he has been planting perennials through the lanes of his ground-mounted system. He hopes the bee-friendly flowers — including Echinacea Cheyenne Spirit, Echinacea Green Twister, Russian Sage, sedums, gaillardia, and red coreopsis — will help bring back the pollinators.
5 Spoke Creamery is one of the 90,142 farms in the U.S. with solar as of 2017, up from 36,331 in 2012. But solar isn't the only type of renewable energy that can work for farmers. A 2019 study led by the Harvard T.H. Chan School of Public Health found installing wind power in the Upper Midwest generates the greatest climate and health benefits — so we checked in with a farmer who lives and works in Wisconsin.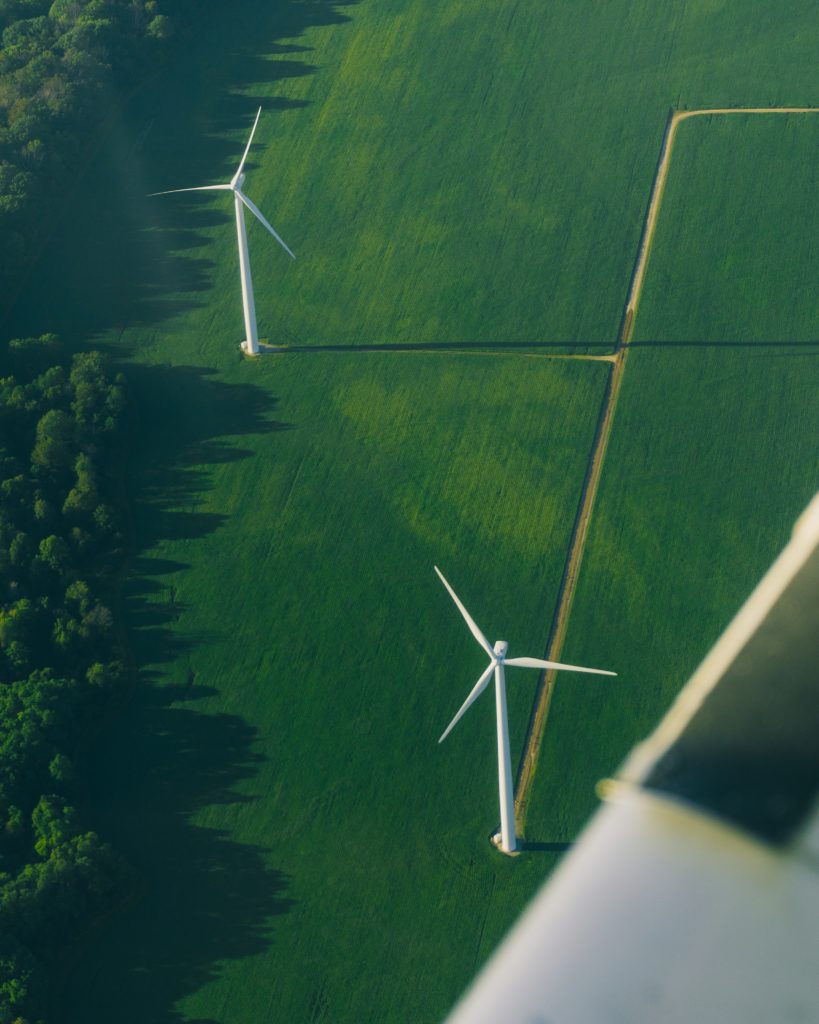 Wisconsin goes for wind
Tim McComish is a fifth-generation farmer with 1,500 acres of cropland, 250 milk cows and one Vestas wind turbine. McComish Family Farms rests inside the 49-turbine Quilt Block Wind Farm, which went online in 2017 and can power around 37,000 homes annually. He is paid to host the turbine on his land.
McComish, who's the chairman of his local township, Seymour, told The Daily Churn the original impetus for the wind farm came from a local farmer. Renewable energy company EDP Renewables scoped out the area and determined it would be a good fit for wind power. They installed McComish's turbine around two years ago. 
Like a few other locals, McComish says he was initially "freaked out" by the idea. But a couple years in, he says the turbines have almost become part of the landscape, and he hasn't heard further complaints.
"After they're here, you don't even know they're out there. You have to look for them," he says. "I'm sitting in my tractor right now loading corn, and I'm looking off, and there's a tree in my yard, and it literally blocks the turbine that's about half a mile away from me."
The turbines went up at no cost to the farmers. McComish says EDP even paid lawyers' fees so farmers could ensure the arrangement was legitimate and worked with them during the process. For example, the company wanted to install three additional turbines on his property, but he wasn't keen on the locations they chose and turned them down. He estimates some of the larger farms in the area with 10 turbines on their property are making around $100,000 a year by hosting the turbines. 
While the farmers are earning money from hosting turbines, EDP is still responsible for maintenance. McComish says he hasn't had any problems with the turbines. "I'll put it this way: it's not something that I look back at now and say I wish we'd never let it in, because that is far from it. They're out there, and they just are working," he says, chuckling. "They're just there."
One unexpected benefit of the new turbines? The first new roads in 40 years. EDP built them to transport and install the turbines. Wisconsin also gives the township $165,000 a year for the turbines — covering more than half of their entire budget of $240,000.
"It's a neat thing, it really is," says McComish. "I'm glad to be part of it."
Rural energy for America
The USDA's Rural Energy for America Program has helped other farmers install renewable energy as well. According to the National Sustainable Agriculture Coalition, since 2008 the program "has provided hundreds of millions of dollars in grants and loan guarantees to fund thousands of renewable energy projects across the country." One Iowa farmer with 750 acres and 75 milking cows who utilized the program to install solar cut his utility bills "by 90 percent." 
In addition to generating clean power, Glustoff points to another benefit of renewable energy for farmers: "The way I look at it, since it is permanent and part of the land, it's also a land improvement," he says. "Hopefully if I did sell the land, someone would recognize this and use it for another type of business."