The Daily Churn
January 6, 2020 | by Tafline Laylin
Meet the supermom creating a home test for breast milk allergens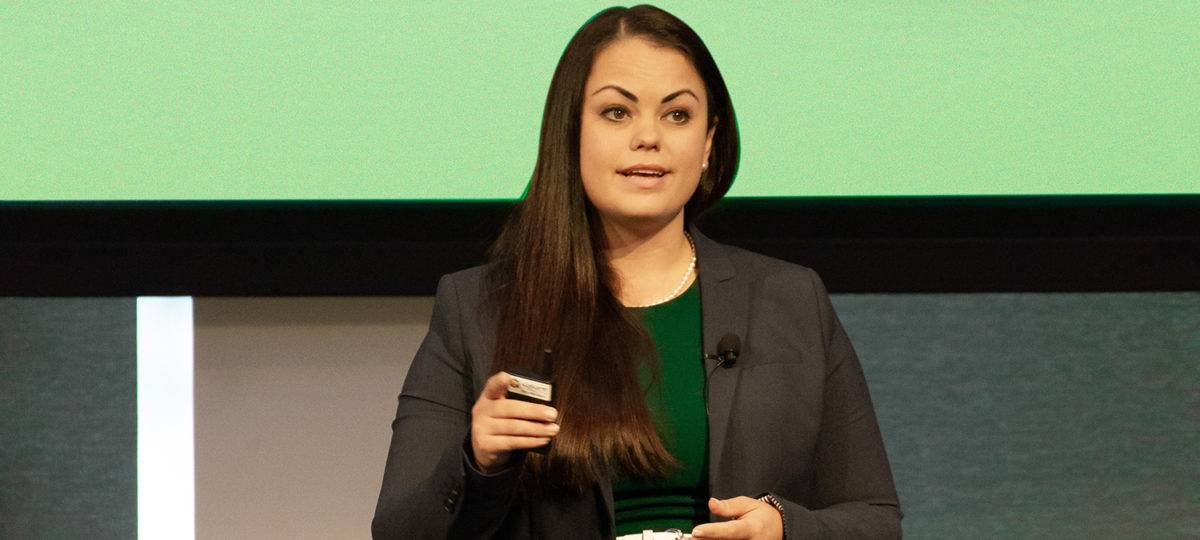 Trillitye Paullin's life trajectory took a dramatic turn four years ago when she found her infant daughter with a bloody diaper and covered in rashes.
The 32-year-old mom of two and Operation Iraqi Freedom veteran says June suffered from severe food allergies. Except nobody could say to what, exactly, she was allergic — in part because infants can't be tested.
In these scenarios, doctors frequently advise mothers to stop consuming dairy products. The American Academy of Pediatrics says that while only two or three out of 100 babies fed breast milk exclusively develop allergies, it's "most often to the cow's milk in their mother's diet."
But Paullin, who in 2016 earned her PhD in cellular and molecular biology from the University of South Florida, says doctors often make these recommendations without knowing for sure whether dairy is the real culprit. Michelle (Shelley) McGuire, a professor of nutrition at the University of Idaho and renowned human milk expert, backs this up.
While it is true that some babies react to small amounts of cow milk proteins in their mother's breast milk, says McGuire, most often doctors point to dairy because it's an easy target.
This is unfortunate, she adds, not only because there's insufficient certainty surrounding the process, but also because mothers end up depriving themselves of "really really healthy foods," such as milk, cheese or yogurt.
"All of a sudden," she says, "they're on a diet that's not as nutritious as it should be."
The perils of an elimination diet
Like many mothers, Paullin was advised to either remove all potential allergens from her diet, including dairy, or purchase an hypoallergenic formula that costs $50 a can. At the time, she was still in graduate school and buying the expensive formula was out of the question — so she went with the first option.
Eliminating dairy from her diet was particularly difficult after the birth of her second daughter, who had "the exact same problem," according to Paullin. By then, she and her husband Peter had moved to Idaho to be closer to family, and she had started her job as a quality supervisor at Darigold's dairy manufacturing plant in Boise.
In this role, she was required to taste milk samples to ensure they meet the company's quality test. Terrified of causing her baby more suffering, she took no chances. After each taste test, she would spit out the milk and then rinse her mouth to avoid transmitting any potential residues to her breast milk — an inexact science at best.
"I was shocked that there's nothing for parents to navigate this," she says. "Up to 25% of infants have some form of food allergy, so the fact that there wasn't anything for parents blew my mind."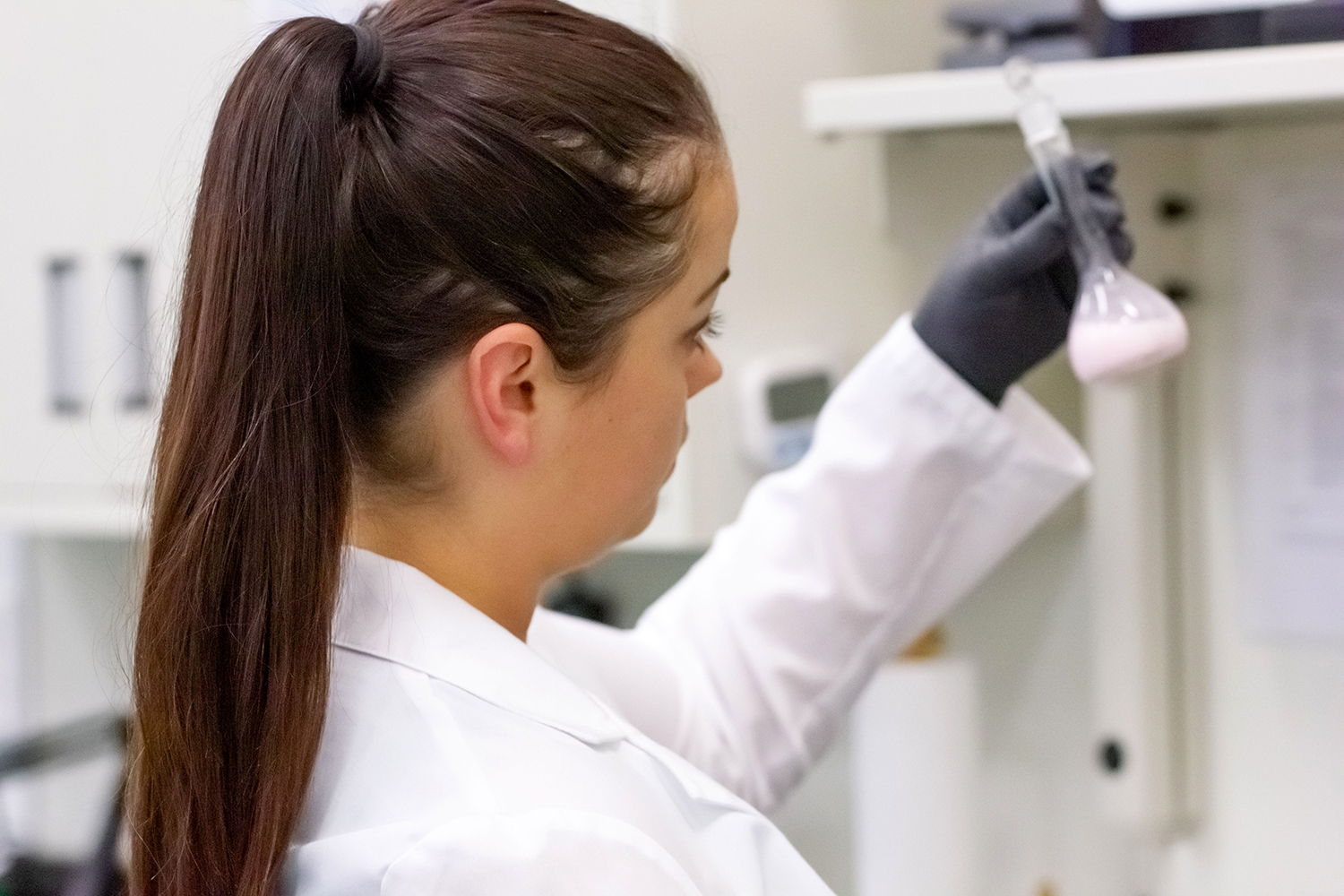 Free to Feed was born
Frustrated by the lack of options presented to her and other mothers, in July, 2018, Paullin started Free to Feed.
Initially a blog designed to translate complicated science around breastfeeding and food allergies into information that other moms could digest, in August, 2019 it officially became Free to Feed, Inc., a startup that is building a home kit for testing human milk.
Paullin wants to give mothers lab-quality detail about the allergens in their breast milk — at an affordable price and in the comfort of their own homes.
She hopes that arming mothers with more precise information about the allergens in their breast milk will allow them to make better decisions about what they eat, mitigating any unnecessary risks and stresses associated with an uninformed elimination diet.
"If she can figure out how to make this accurate and affordable," McGuire told The Daily Churn, "this is really going to help moms and babies."
Forming clinical trials
The next step? Build the test.
For this, Paullin reached out to McGuire at the University of Idaho College of Agricultural and Life Sciences — not only because she has three decades of experience researching human breast milk, but also because they have a full biochemistry lab.
Together, they are in the process of applying for some grants, including the Idaho Global Entrepreneurial Mission (IGEM-Commerce) Grant Program, which awards up to $400,000 to researchers partnered with at least one company to develop a product or service for commercialization, and a National Science Foundation grant.
Their goal is to create human clinical trials with breastfeeding mothers and collect the necessary data to move the dial towards an in-home test.
"We care about moms," says McGuire, "and we want to make sure this actually works."
And if there's anyone that can make it happen, says Nadja Cockrell, a combat veteran and Paullin's longtime friend and colleague, it's Trill.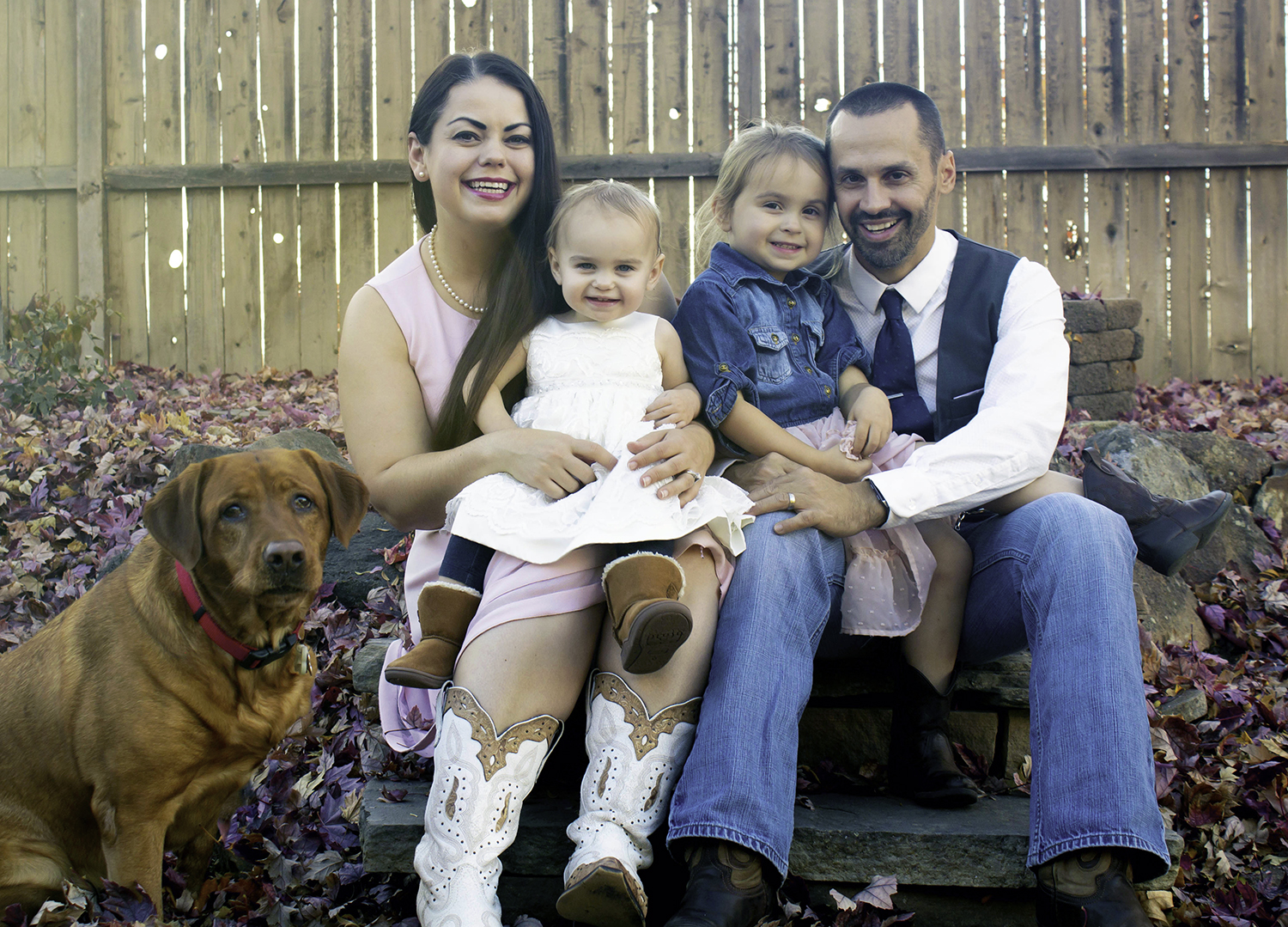 Hard chargers
Cockrell and Paullin first met in Tampa, Florida around 2016 when they were both volunteering for The Mission Continues, a non-profit organization that empowers veterans to continue their service back home.
While Paullin still volunteers for the organization as a platoon leader of the Boise branch she founded, Denver-based Cockrell works as the City Impact Manager for all of the platoons in Colorado, Idaho and Minnesota. And positively gushes about her friend.
"In the military we call them hard chargers," Cockrell says over Zoom. "They latch on to something and they don't stop until it's finished."
Cockrell says that Paullin is like that with everything in her life.
"That's what's amazing about her," she adds. "It's not just one task that she's hard charging towards. It's multiple. She's like that with Free to Feed. She was like that with her masters and then her PhD. She's like that with her kids and with her husband."
At the same time, says Cockrell, Paullin is "very very humble." Which may have a lot to do with the fact that her childhood was fraught with hardship.
Having grown up with abuse, a lot of relocations, foster care and court systems, Paullin envisions a different future for herself.
"I'm incredibly motivated to rewrite my family's history and make something much much better for my daughters," she says. And already is well on her way.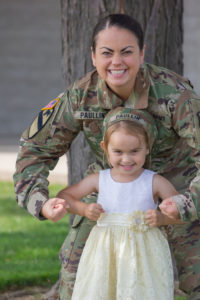 Next steps for Free to Feed
Paullin says time is nearly up to file her utility patent. Since she filed her provisional patent for the Free to Feed technology in May, 2018, she has until May this year to complete the process.
In order to fund the necessary background research to support the utility patent, she has been working the startup circuit and is circulating a convertible note in search of investors — all while working a full-time job, running a non-profit and caring for two young children.
Little wonder, then, that Idaho Business Review chose her as one of 50 2020 Women of the Year. The winner will be announced in March.