June 26, 2019
New high-protein, low sugar dairy drink finalist in global awards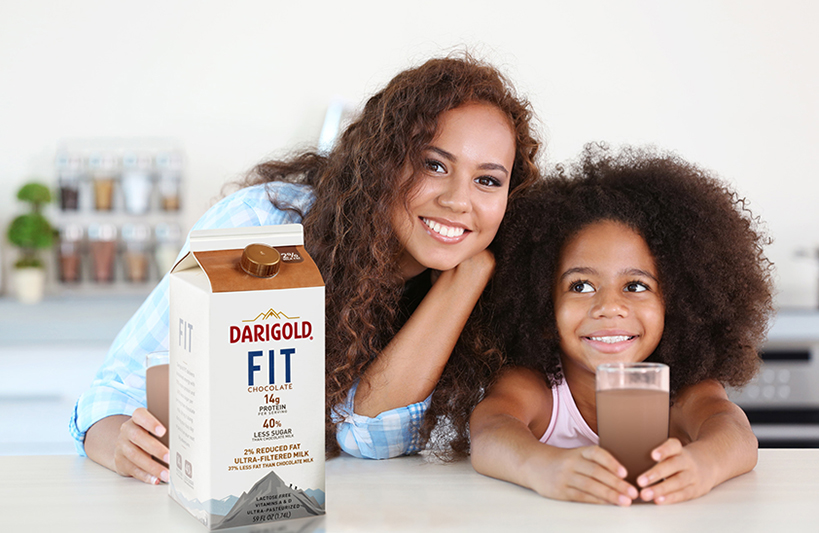 Darigold FIT is a finalist for best dairy drink in the World Dairy Innovation Awards. These prestigious awards highlight the best dairy developments from across the globe, as judged by industry experts.
FIT is one of five products shortlisted for the best dairy drink. Overall winners in each of the 22 categories were announced at a ceremony on June 26 at the Global Dairy Congress in Lisbon, Portugal. More than 165 entries were submitted across all categories.
FIT, an ultra-filtered, low sugar, high-protein milk delivers Darigold's same delicious taste with 75 percent more protein and 40 percent less sugar than regular milk and is also lactose free. The farmer-owned co-op's ultra-filtration process naturally concentrates protein and removes sugars. Darigold is also offering FIT Chocolate, with more protein and fewer ingredients than its competitors.
The result is milk from local farms packed with even more nutrition. As U.S. consumers seek products with higher protein and less sugar, Darigold is keeping pace with consumer demand by offering an everyday milk with stronger nutritional value and no artificial ingredients.
"The desire for high-protein, low-sugar food continues to increase, and we are thrilled to offer another product that provides healthy options for families," said Duane Naluai, senior vice president of Darigold's consumer products business. "The best part about FIT is a great taste that consumers love."
Launched earlier this year, Darigold FIT is available at many Albertson's, Fred Meyer, QFC, Safeway and Walmart stores. The product is being sold in 59-oz. cartons with a suggested retail price of $3.99, and in 14-oz. bottles for on-the-go at $1.99 each.
In addition to FIT, Darigold produces the finest milk, butter, cheese, sour cream, cottage cheese, whipping cream, half & half creamer, lactose-free milk and chocolate milks. The new Farmer's Reserve butter provides a premium taste with cooking performance equal to European-style butters. Darigold's entire line of dairy products is rBST free.
ABOUT DARIGOLD
Headquartered in Seattle, Darigold, Inc. is the marketing and processing subsidiary of Northwest Dairy Association (NDA), which is owned by over 350 dairy farm families in Washington, Oregon, Idaho and Montana. Darigold handles approximately 10 billion pounds of milk annually. Darigold produces a full line of dairy-based products for retail, foodservice, commodity and specialty markets, and is one of the largest U.S. dairy processors. Darigold, Inc. operates 11 plants throughout the Northwest, processing high-quality milk produced by its dairy farm families. For more information, see darigold.com.
###
Media Contact:
Sarah Taydas (206) 286-6802
Sarah.taydas@darigold.com