October 8, 2019
Environmental journalist launches Darigold's new digital magazine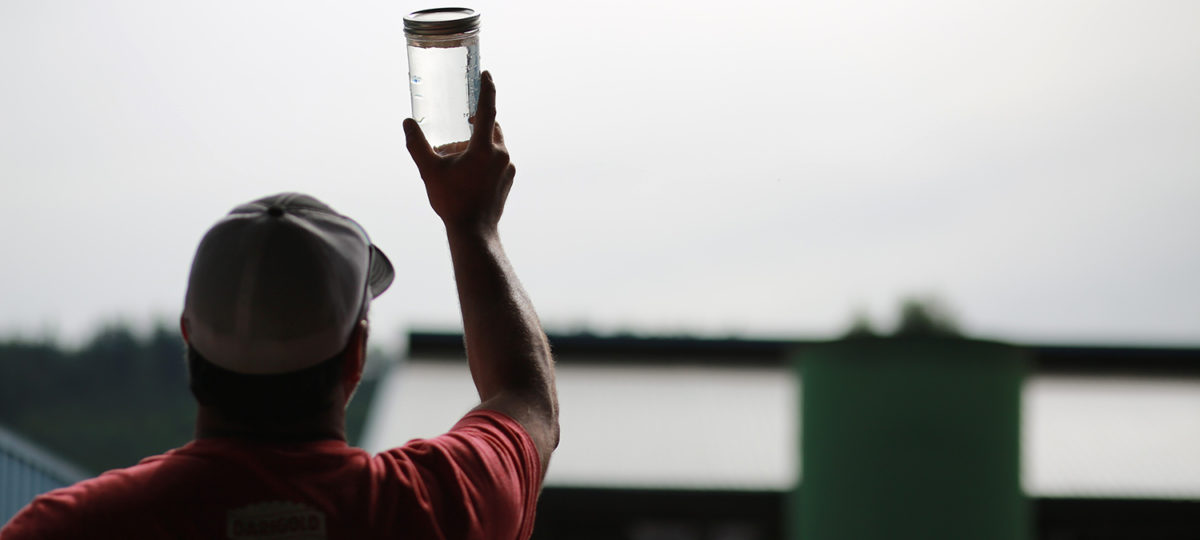 The Daily ChurnTM features stories about innovations and people that move dairy forward
Darigold Inc. has launched a new digital magazine to provide a refreshingly new approach to building awareness about the progress in dairy. Called The Daily ChurnTM and managed by a former environmental journalist, it features articles, photo essays and videos about the latest innovations and research from around the world — as well as the people who keep refrigerators stocked with cheese, yogurt and other dairy products.
U.S. dairy farmers have taken huge strides to reduce their overall environmental impact. In fact, the carbon footprint of a glass of milk in the U.S. is two-thirds lower today than it was in 1950, according to Frank Mitloehner, Ph.D., University of California – Davis, in his recent U.S. Senate testimony.
"The Daily Churn is designed to close the gap between public perception and what actually happens on dairy farms, giving credit where it's due in a balanced way," said Tafline Laylin, Darigold's leader of digital communications and social engagement. Prior to joining Darigold, Laylin worked as a freelance editor and environmental journalist with bylines in The Guardian, NBC News and The Atlantic, among others. "We understand consumers want to know their food is being produced responsibly."
Northwest Dairy Association member owners are committed to caring for the land, animals and people on their farms and in their communities. The farmers of NDA operate under a set of standards that ensure excellence in dairy stewardship and sustainable farm practices.
"This new blog will help convey the story of NDA farmers, as well as from other parts of the dairy community," said Steve Matzen, senior vice president of NDA. "Dairy farmers are doers by nature and not in search of the limelight. We're helping to convey their message in an authentic, transparent way through The Daily Churn."
Visit https://www.darigold.com/the-daily-churn/ to learn about advances in waste and water management, greenhouse gas emissions reductions, soil-building, and the people who make dairy possible. The Daily Churn comprises an effort by Darigold to foster mutual understanding through civil discourse and content that transcends the oversimplification of social media.
"The world has to feed 10 billion people with diminishing resources," said Duane Naluai, senior vice president of Darigold's consumer products business. "The new blog takes a real-time digital story-telling approach to reach across the aisle to find solutions to the complex problems related to food, agriculture and specifically dairy. "
About Darigold
Headquartered in Seattle, Darigold, Inc. is the marketing and processing subsidiary of Northwest Dairy Association (NDA), which is owned by over 350 dairy farm families in Washington, Oregon, Idaho and Montana. Darigold handles approximately 10 billion pounds of milk annually. Darigold produces a full line of dairy-based products for retail, foodservice, commodity and specialty markets, and is one of the largest U.S. dairy processors. Darigold, Inc. operates 11 plants throughout the Northwest, processing high-quality milk produced by its dairy farm families. For more information, see darigold.com.
### Sarah Taydas, Director of Corporate Communications
Media Contact:
(206) 286-6802; sarah.taydas@darigold.com
Contact for The Daily ChurnTM:
Tafline Laylin, Leader of Digital Communications & Social Engagement; Tafline.laylin@darigold.com