The Daily Churn
February 6, 2020 | by Lacy Cooke
How these farmers bridge the divide between them and consumers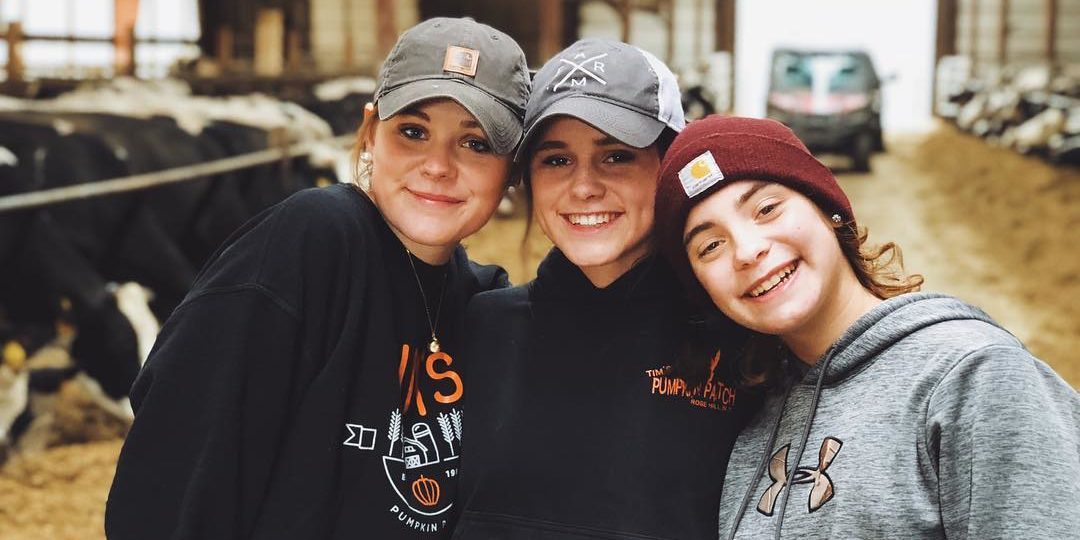 Claudia Leubner and her two sisters are using social media to help consumers better understand how their food is produced.
With nearly 40,000 followers on Instagram alone, they share snapshots of their lives on the central New York dairy where they milk 600 cows.
There's often a divide between producers and consumers, because few consumers live on farms in the U.S. — less than two percent of the American population resides on farms or ranches producing agricultural products, according to Heather Miller, instructor for the Agricultural Leadership, Education, and Communications program in the College of ACES at the University of Illinois at Urbana-Champaign.
She says the growth of urban areas, particularly following World War II, came with a decrease in understanding about agriculture. Many people in the country, according to Miller, are two or three generations removed from a family member who labored in agriculture.
"I believe fully that a producer has the ability to tell a story to consumers about how their food gets from farm to table in a unique way to a consumer, and consumers want that kind of interaction," says Miller. "In fact, they demand it now — they want to know where their food comes from and how it was grown."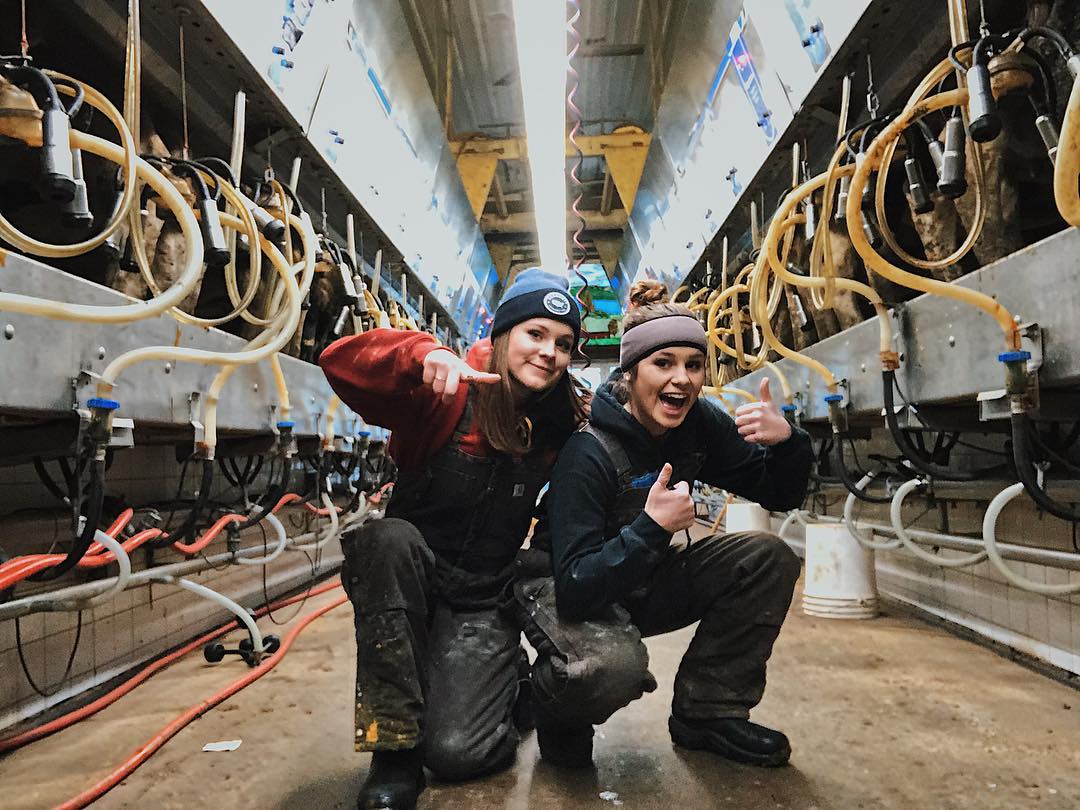 Agvocates
Leubner, a high school senior, initially started @Nyfarmgirls with her sisters as an outlet for the farm content sitting on their phones. They rapidly learned some people viewed the dairy business negatively, which made them even more inspired to share their story.
Today, people come to them seeking answers to all sorts of questions including about milk quality, cow care or environmental impacts.
She describes herself and her sisters as "agvocates," and thinks the demographic she describes as "the movable middle of consumers" has been influenced by @Nyfarmgirls and accounts like theirs.
"It is always refreshing when consumers come straight to farmers," says Leubner. "Bridging these divides is so important because everyone deserves to have a factual source to see where their animal products are coming from."
Tara Vander Dussen is another producer telling her story. A fifth-generation Dutch dairy farmer and environmental scientist living on a dairy milking 2,000 cows, she runs a blog and social media accounts under the name New Mexico Milkmaid.
"I do think that the gap between rural and urban communities is often simple misunderstandings," she says. "By opening up the dialogue and having discussions, we can connect better with each other. And I think social media makes that easier than ever before."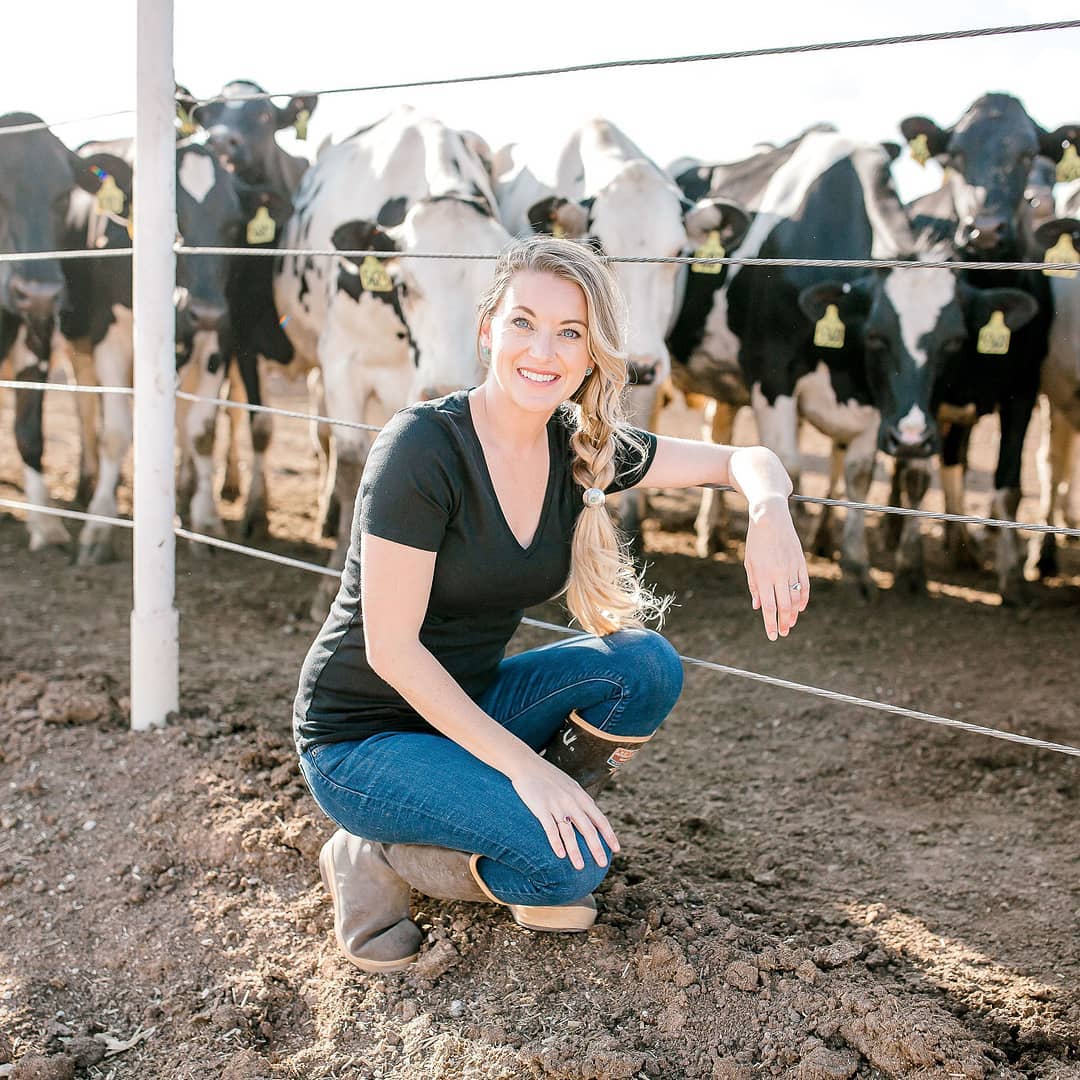 Changing minds
Vander Dussen has 23,700 Instagram followers and over 7,000 Facebook followers. Both she and Leubner spoke of social media's potential to change viewpoints.
One of Vander Dussen's favorite stories is that of a personal trainer and fitness expert with over 100,000 followers who changed her mind about dairy after interacting with the New Mexico Milkmaid accounts.
"She encouraged [her followers] to follow me to find out the truth about dairy farming straight from the source," she says. "I think it's pretty amazing that by sharing my stories, I was able to have such an impact beyond my page."
Leubner has also witnessed minds changed.
"I have had instances where I see a vegan change their standpoint about a topic because of the truth we tell them," she says. "Social media is the best tool I can think of to bridge such a large divide."
Part of bridging divides, for these two women, is challenging negative perceptions of the dairy business. One of Vander Dussen's goals from the inception of New Mexico Milkmaid has been to share a side to dairy farming that's different than what consumers may have expected; the Leubner sisters' drive to share their story increased after facing negativity.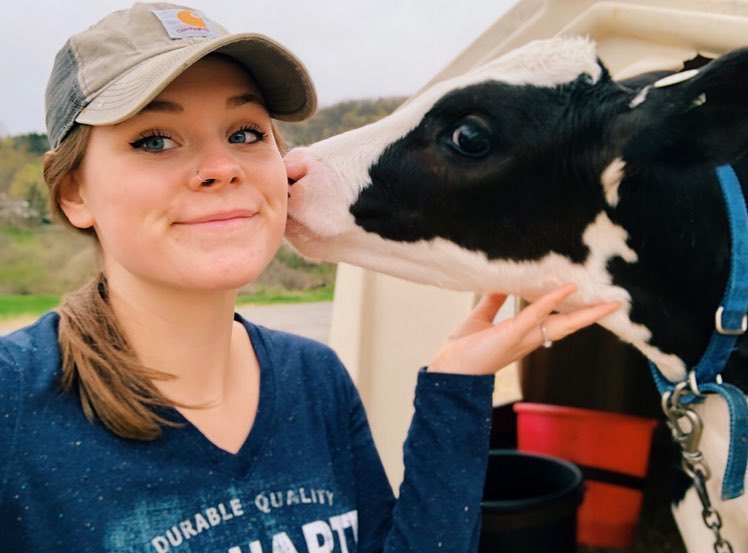 Cow care
"I think when we show people how we care for our cows every day with the highest level of care and a balanced diet and comfortable environment, they will have a better understanding of how and why we do things the way we do," says Vander Dussen.
"Across the country, dairy farmers' number one priority is cow care."
Leubner also says the cows come first on her family's farm. "We put our animals before ourselves," she says. "We as farmers have invested our lives into these magnificent animals and they are our number one priority. Sure, being profitable is also a goal, but in order to achieve that at all, animal welfare comes first."
Miller says communication between urban and rural communities can improve through transparency, and social media accounts from producers could be effective in relaying complex information to consumers in an understandable manner.
"Consumers are skeptical of agribusiness company websites and even associations and the Farm Bureau unless they cite university studies or other reputable scientific sources. But who wouldn't believe the farmer themselves?" she says.
Transparency and trust
"We need to give the consumers what they are looking for, and that is accurate information and as much transparency as possible to build consumer trust."
Those ideas resonate with both Leubner and Vander Dussen.
"I hope people see that we are people just like them,"says Vander Dussen. "We have the same concerns and worries. We want to make the best decisions for our farms, for our cows, for our land, and for our families."
"I hope they won't just believe everything they see on the Internet. And they will come to the farmers directly when they have a question or a concern about their food."