The Daily Churn
April 12, 2021 | by Jaclyn Krymowski
How and why Jordan Lambert is using her Harvard education to help dairy farmers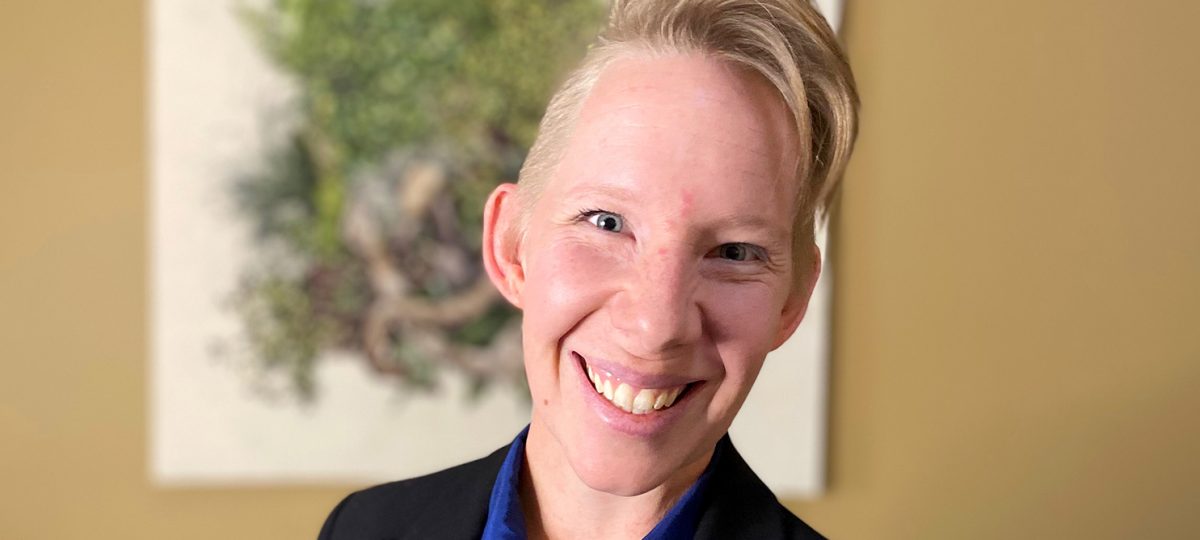 Jordan Kraft Lambert began working on dairy herd management and technology at her family's Fort Morgan, Colorado dairy when she was just 12 years old.
Her early experiences using DairyComp to input herd information on Kraft Family Dairies sparked a lifelong love of using data to strategically problem solve.
Now, at 33, Lambert is vice president of business development at Valley Ag Software (VAS) – the same company that designed the software she used as a child – where she is responsible for connecting industry colleagues to customers and improving tools for on-farm data analysis.
Lambert says providing tools for dairies to increase profit — helping dairy cows and farmers live their best life — is the mission that gets her out of bed each morning.
"There's something sacred about herding cows with other people," she tells the Daily Churn. "It's something just wonderful."
Plus, demand for innovation seems ripe in the dairy herd management software space. Markets and Markets, which conducts B2B market research, predicts the sector will grow from $2.57 billion in 2017 to $3.55 billion by 2022.
But Lambert isn't only motivated by profit.
Streamlining farm management
Gregarious and open over the phone, Lambert says she especially enjoys working with industry partners to better serve farmers. This includes engaging with customers and helping other companies integrate with DairyComp.
Within the past two years, she continues, VAS has put more data together from different feeding and monitoring software to streamline farm management. This simplifies tasks and information-sharing for everyone involved with the farm ecosystem.
"We're in the middle of this tech revolution," she says, beaming. "I want to empower producers and I think this gives them the keys to that."
But she is also driven by her own family's welfare.
Her brother Stratton Kraft, for example, continues to work as a dairy farmer on the family's farm, and his 18-month-old daughter already seems to share his passion.
Lambert wants to ensure they can both continue their work for as long as they want — in a healthy and profitable way.
For the love of science and farmers
Combined with the heart she feels for her dairy community is Lambert's romance with science.
She says this obsession began around the time she started managing herd data—on the day her family's dairy's manure lagoon turned red from algae.
The farm's veterinarian taught Lambert how to further investigate the algae's source. First, he built a homemade incubator before teaching her how to take a bacterial sample from the lagoon and conduct a gram test.
"That was a moment where I was like, 'I love trying to figure out what's going on in this biological system,'" Lambert says with a wide, excited smile.
She followed this passion all the way to the college, but did run into a few roadblocks along the way.
Just 21 at the time and studying at the University of California-Davis, Lambert was diagnosed with stage four lymphoma. Rather than let it drag her down, she says she was determined to find something worthwhile in the struggle to heal.
For her, this meant fine-tuning her sense of empathy.
Perseverance!
"I'm very fortunate to have had this blissful childhood," she says of growing up running through fields of purple alfalfa. "But it didn't help me relate to other people very well."
Lambert says she realized at college that few of her peers knew much about agriculture, let alone the deep-rooted passion and technology at work behind it. While they were perfectly intelligent, she says, they simply lacked her lived experience.
When her college friend Alterrell Mills saw the family farm for the first time at Lambert's wedding in late 2016, he said he was taken aback by the sophisticated technology they use.
"They seemingly have better records management than most healthcare systems," he told The Daily Churn. "That's not something that I would have expected."
As a result of these experiences, Lambert learned the importance of building bridges with non-agricultural people who lacked the exposure to agriculture she had.
And within the dairy community, she says, her illness helped her understand the importance of listening to hardships other farmers experience. Today, she adds, this helps push her to create even better solutions.
Lambert ultimately powered through her cancer treatments, eventually defeating the disease in 2017 after earning her MBA in 2016 from Harvard. Since then, she has used her education, experience and newly discovered personal resilience to help others.
The right tools and tech
Amelia Lin, a college friend since 2014, says if anyone is up to this lofty task, it's Jordan Kraft Lambert.
"It's so much at the core of her being that above everything else, she's really thinking about people," she says. "She's so secure in her capabilities and abilities she is able to relate to you on a very personal and human level."
Jordan, on the other hand, credits her parents Chris and Mary Kraft for her unique worldview.
While dairying was always her father's dream, Lambert's mother was the first woman in her family to attend college and obtain an MBA and would often lead dinner table discussions around important farm issues — including finance. This had a lingering impact on 12-year-old Jordan.
"If you want to have a day off as a dairy farmer," says Lambert, "you want to have enough money. That's how you stay in business."
And providing farmers like her brother and his family with the right technology and tools, she says, helps ensure just that — enough money to thrive in their chosen profession.
"It would break my heart if (my brother) had to do anything else," she says. "I want to give him those tools."
Note:
This interview comprises part of a post Animal AgTech Innovation Summit series; The Daily Churn was a media partner.