The Daily Churn
March 27, 2020 | by Lacy Cooke
Farm kid turned entrepreneur eyes negative carbon emissions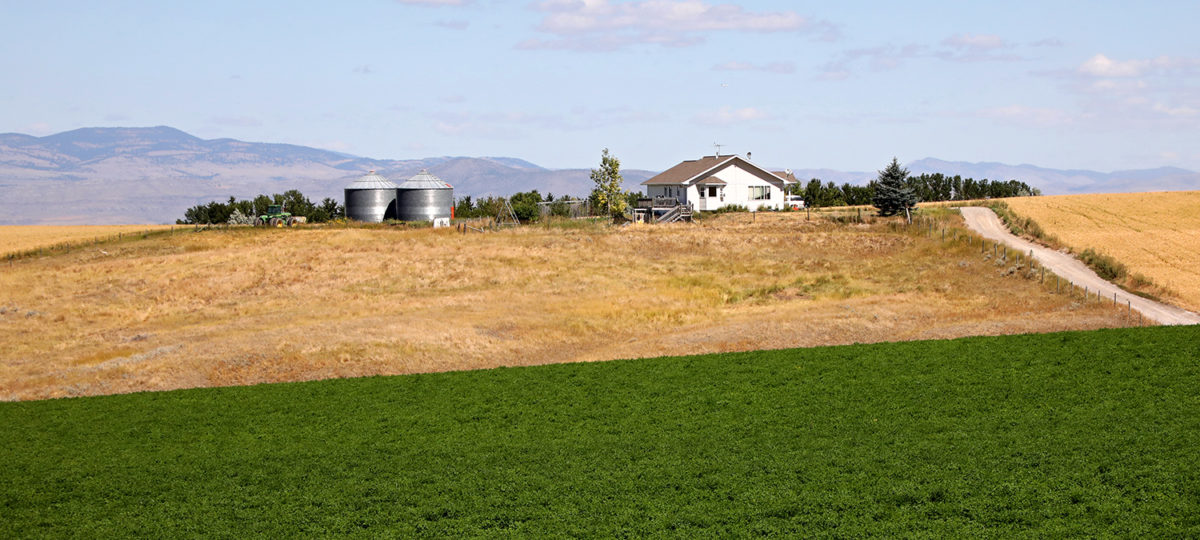 A growing number of people are digging deeper into soil health to improve yields and combat climate change. 
Mitchell Hora learned about the value of soil early in life on his family's 750-acre farm in Iowa, where his father adopted such soil-friendly strategies for growing crops as no-till farming. Later, as a student at Iowa State University, the then budding entrepreneur discovered the Haney test for soil health, which probes the amount of nutrients available in the soil for microbes. This is important, Hora says, because a single acre of soil can contain around 3,000 pounds of microbes — about the weight of two cows — and they are vital to soil health. 
By eating each other, excreting waste and ultimately dying, microbes make nutrients more readily available to crops. Farmers who draw on tactics such as planting cover crops or using organic fertilizer like manure can help boost this cyclical process. 
Hora is convinced that boosting soil health will go even further than simply reducing greenhouse gas emissions, which is important as atmospheric carbon concentrations have reached their highest levels in 800,000 years.
"I think we can even be net negative as well," he told The Daily Churn. "By keeping a living root on the ground at all times, we can be pulling carbon out of the atmosphere, as CO2, and pumping it through the plant into the soil to feed the microbes." 
Soil biology and chemistry
Until 2013, when The Atlantic reported on new studies demonstrating the importance of microbes in soil, soil biology was often overlooked in agriculture. That's why Hora founded Continuum Ag just over four years ago while still in college.
He wants his Iowa-based consulting company to help farmers improve their soil's health by standardizing holistic practices that incorporate not just soil chemistry, but also soil biology. Fostering living components such as earthworms or microbes, according to Hora, is "the real driver of success and sustainability" on a crop farm.
Working with farmers from the Midwest to South Africa, Continuum Ag samples soil and offers recommendations for improvements. They also run a network for farmers and companies with independent soil data. 
Hora says the technique his competitors use to test soil health — collecting soil samples from points representing two and a half acres on a grid overlaid on a field — isn't the most effective because it doesn't take into account a field's natural variability.
Instead, the RightWay program his company developed uses zone analysis. This includes scrutinizing soil color, which indicates the presence of organic matter and the soil's capacity to hold nutrients and water, drawing on satellite and aerial imagery to divide a field up into zones. Hora says they can create these zones for any location in the world within 24 hours.
Then, they collect onsite soil samples. Once their laboratory partners analyze those samples, Continuum Ag can provide recommendations. 
"We're just looking at bringing in the data to help farmers to move the needle," Hora says. "Farmers are used to soil data; we're just giving a little bit better info than what they had before."
Data advances provide new tools
Michael Vittetoe, who grows corn and soybeans in Washington County, Iowa, says he has "nothing but good things to say" about Continuum Ag.
Their soil tests have reinforced practices he was utilizing, like no-tilling, he says. Now he is working on balancing magnesium levels and improving water filtration with calcium products.
He's also experimenting with integrating more livestock on his farm. He plans to market his new grass-fed beef cattle herd to consumers based on their contribution to improving soil health. Vittetoe says Continuum Ag has "some good resources and good ideas as far as things that we can utilize to make our farms more efficient and more profitable."
Nor is soil sampling the only service the consultancy offers. In part to rectify what they see as a lack of "quantifiable soil health data and standards," on March 10, Continuum Ag  launched their free TopSoil Tool. Hora says it's "the first data analytics platform to factor in soil health data," and allows farmers to consolidate their agronomy data online, going beyond chemical analysis with "a more holistic management approach." 
Healthy soil, healthy crops and healthy cows
In addition to sequestering carbon, he says boosting soil health can help farmers reduce nitrogen dioxide emissions. And it's huge for dairies, according to Hora, who connects milk quality with soil health: healthy cows who produce high quality milk eat healthy crops cultivated in healthy soil. 
Virginia Ishler, Extension Dairy Specialist at Penn State University agrees. Plus, she says, "paying attention to soil health helps the environment by minimizing erosion and nutrient losses." 
Ishler highlights the practice of double cropping — planting a small grain such as oats or rye in the fall after farmers harvest corn silage — as particularly beneficial for dairy farmers. In winter, the grain acts as a cover for the soil to minimize nutrient losses, and then farmers can harvest the grain in the spring. The feed "makes excellent forage for cows and heifers." 
As for Hora? He sees a human mental health advantage too, pointing to high farmer suicide rates. If farmers "[focus] on farming with nature and not against her," he says, experimenting with soil health and learning from other farmers, they can "can really shine a much more optimistic light on our farms and on the ag industry."