The Daily Churn
December 7, 2020 | by Georgie Smith
Cannabis for cows? Some researchers see potential benefits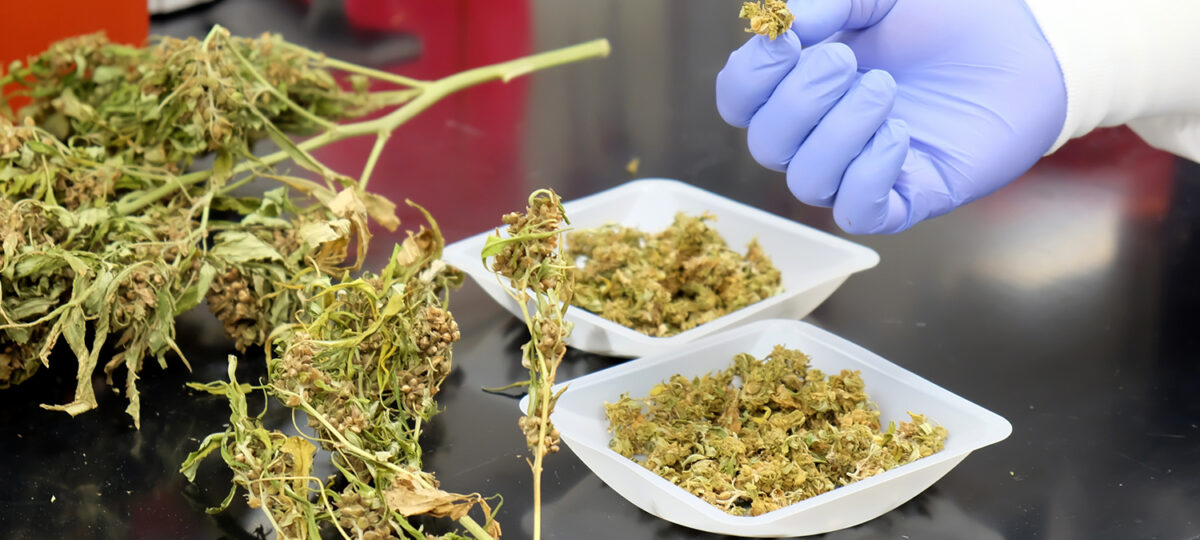 Animal scientists are researching the benefits of feeding hemp to cows.
As byproducts of a growing U.S. hemp industry pile up, Oregon State and Kansas State universities are weighing whether the non-psychoactive relative of marijuana would make a nutritious, safe and environmentally positive feed source for dairy cows and other livestock.
Both universities were recently approved for United States Department of Agriculture (USDA) grants of $200,000 each to fund trials looking at the effects of feeding hemp to cattle.
Hemp was federally approved in the 2018 Farm Bill after decades of prohibition, opening up a new crop expected to reach agricultural commodity status, according to Oregon State University's Global Hemp Innovation Center, inspiring a rush of research and interest in hemp-derived products.
With new hemp-based industries will come waste byproducts the livestock feed industry is hoping to utilize.
"A lot of this (potential hemp byproduct) would go to landfills or compost at best," Michael Kleinhenz, Ph.D., assistant professor of beef production medicine at Kansas State University, told the Daily Churn. "If we can put it into a bovine for little to nothing, that's a win-win for everyone."
Disrupting the feed industry
With their four-part digestive system perfect for breaking down fibrous plant material, ruminant animals consume many inedible plant byproducts leftover from other industries. Dairy cattle alone divert from landfills up to 306 million pounds of food waste a day, as reported by the Daily Churn.
Industry experts, including Hunter Buffington, executive director of the Colorado-based Hemp Feed Coalition (HFC), believe that a growing U.S. hemp sector will soon produce enough byproducts to support a hemp livestock feed industry and disrupt the $27.8 billion global feed market.
Kleinhenz has already conducted two studies looking at the effects of feeding hemp biomass — the leftover leaves, stems and flowers — on cattle. With the new USDA grant, he will study whether cannabinoids are detectable in meat and milk products after hemp is fed.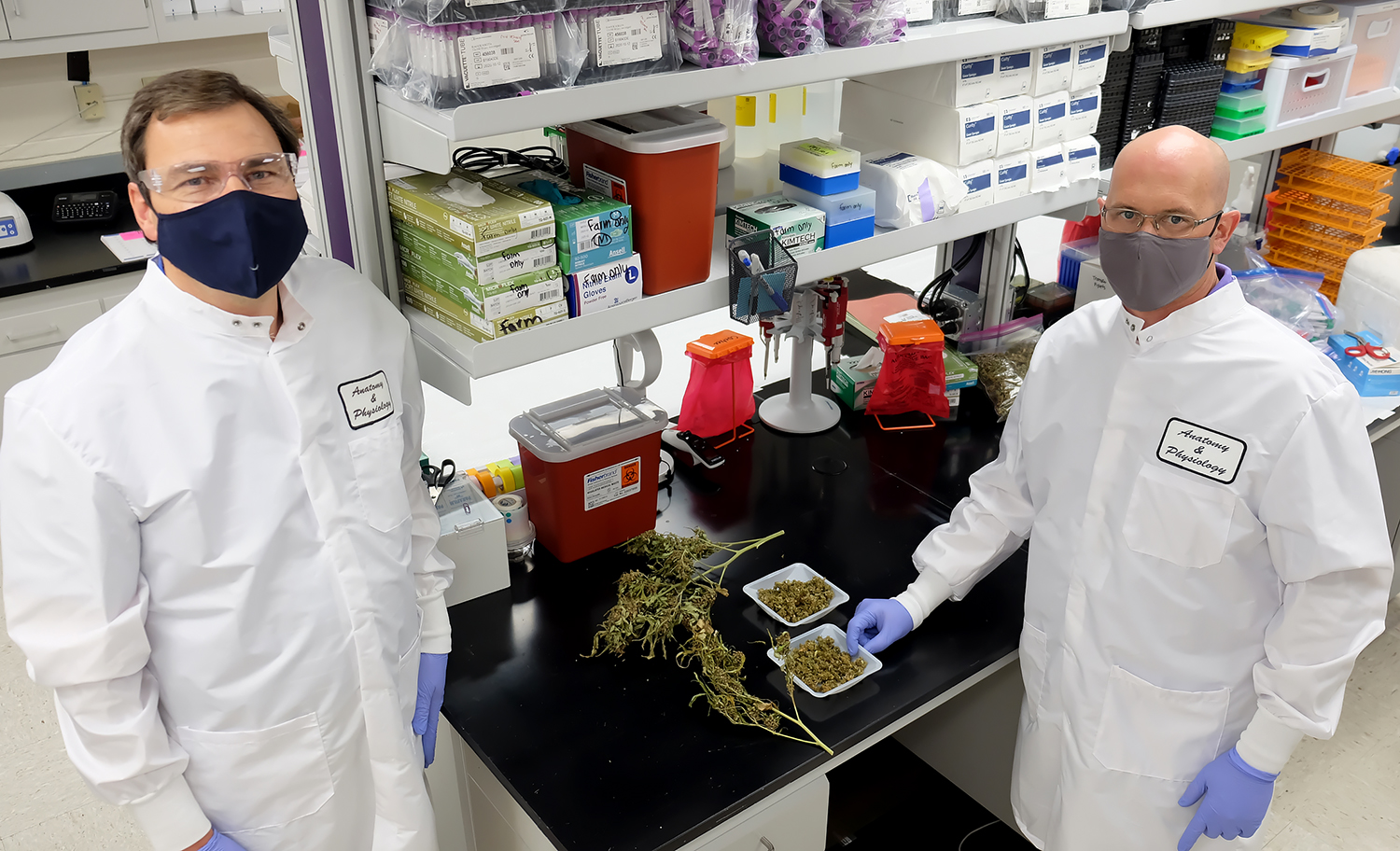 Obstacles to feeding cows cannabis
Residual cannabinoids from hemp can't be present in human-consumed products, according to FDA food safety rules. That includes cannabinoids passed down from hemp-fed cows.
Marijuana and hemp are the same plant species, Cannabis sativa, and produce many chemical compounds including 100 different types of cannabinoids, according to a 2019 study in Science Direct. But hemp — as legally required in the 2018 Farm Bill — can only contain minuscule amounts of tetrahydrocannabinol (THC), the psychoactive cannabinoid that marijuana is known for.
The potential risk that residual cannabinoids in hemp-fed byproducts (including minor amounts of THC) will carry through to final products has been a big barrier for hemp feed approval, Kleinhenz says. Still, Patrick Atagi, board chairman of the National Industrial Hemp Council (NIHC), is convinced that hemp is a highly useful and "legitimate crop" for U.S. farmers.
The NIHC will use their grant awarded via the USDA market access program to research and promote U.S.-grown hemp for international markets, Atagi told the Daily Churn.
Playing catchup
Hemp produces a high-protein grain valuable for human consumption and essential oils extracted for legal, non-intoxicating cannabinoids like CBD. The plant also produces two types of fiber potentially useful for everything from clothing and building materials to packaging and toilet paper.
Yet, because of decades of prohibition, the U.S. is playing catch-up on hemp cultivation, production and manufacturing. Most of the fiber currently used by U.S. manufacturers is grown elsewhere, Atagi says, asking for patience to build out the country's nascent hemp sector.
"When Thomas Edison developed the light bulb, he didn't light up New York City the next day," he adds. In the meantime, the HFC is pushing through the long and "painful" process of getting U.S. approval for hemp feed, Buffington says.
Each type of hemp feed must be approved for each animal sector it will be fed to by the U.S. Food and Drug Administration's Center for Veterinary Medicine (FDA-CVM) as well as the Association of American Feed Control (AAFCO).
The HFC's first application to AAFCO is for hemp meal byproducts (left over from producing human-grade hemp seed oil) to chickens, Buffington says. As the approval process moves forward and more studies are completed, they will add more animals and other types of hemp byproducts, including the spent biomass Kleinhenz has been researching.
It is hemp's global potential to sustainably replace other feed sources that has Serkan Ates, Ph.D., an assistant professor researching forage and livestock production at Oregon State University, most excited. Ates recently finished a study feeding spent hemp biomass to market lambs and will begin a study feeding hemp biomass to dairy cows in the spring of 2021.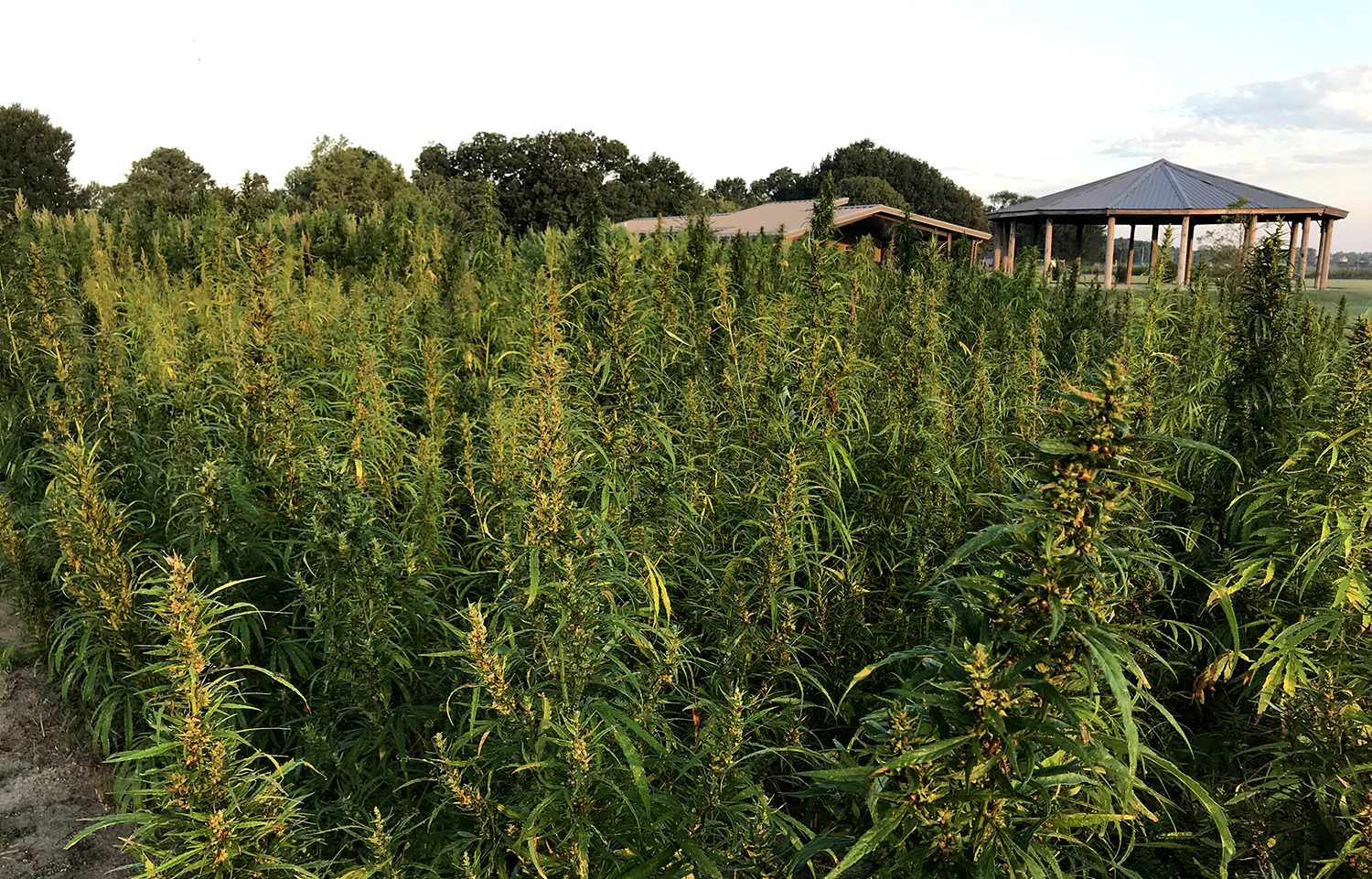 Starting from scratch
Leftover from extracting CBD from Oregon's CBD hemp growers, hemp biomass has a 20 percent crude protein level, very similar to alfalfa — a high-protein crop commonly fed to livestock, according to Ates. In western Oregon, farmers have to import most of their alfalfa for animal feed from the other side of the state, where it is produced using a lot of irrigation.
If western Oregon farmers can replace alfalfa with leftover hemp biomass from Oregon's growing CBD hemp industry (worth an estimated $1 billion in 2019), that's a win for lowering livestock's carbon footprint, Ates says. Plus, it gives hemp farmers an outlet for biomass that would "otherwise go wasted."
Ates also believes there will be a healthy import market for hemp feed to countries that can't grow their feedstocks, providing a "worst-case scenario" for hemp byproduct feed if U.S. approval lags.
Ates and Kleinhenz agree the biggest challenge for hemp feed is all the research yet to be done. Because of the decades of hemp prohibition, U.S. scientists have had to start from scratch to build a body of research on feeding hemp.
"Nobody has ever done this before," says Ates. "There's not even a single paper for spent hemp."
Another challenge they observed is that the hemp biomass had a strong "marijuana" smell that not all animals liked. Ates and Kleinhenz overcame the aversion to the smell by grinding the biomass up and pelletizing it with other feed products.
Aromatic terpenes in hemp biomass create the uniquely identifiable smell associated with the cannabis plant. While some of Ates' lambs didn't mind it, others wouldn't touch it no matter "how hungry they were."
Images:: Joe Montgomery,  director of communications, KSU college of veterinary medicine