The Daily Churn
December 20, 2021 | by Keely Khoury
6 feed additives that can reduce cows' methane emissions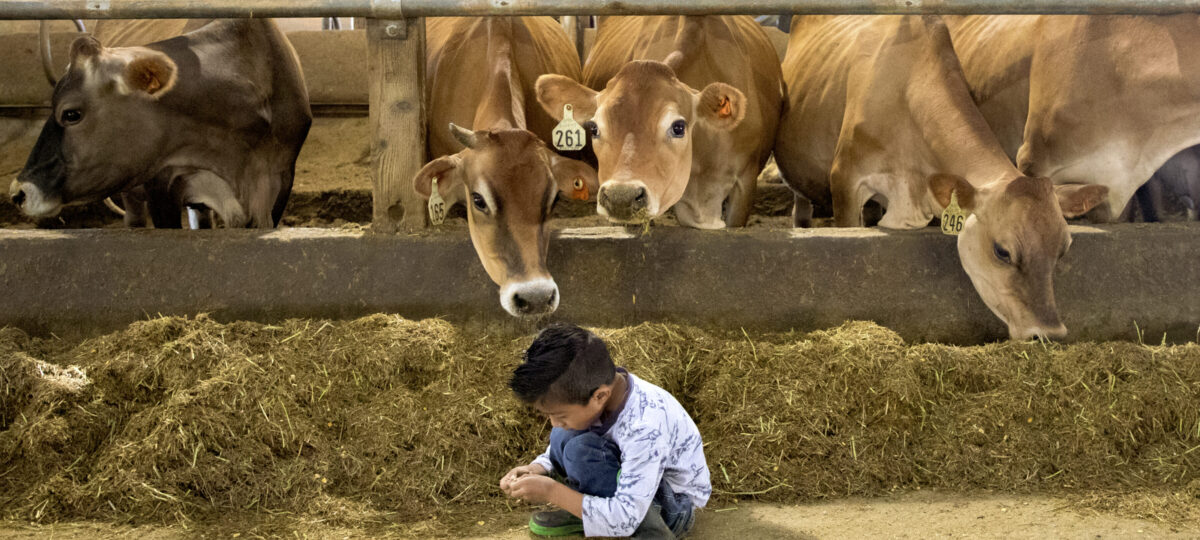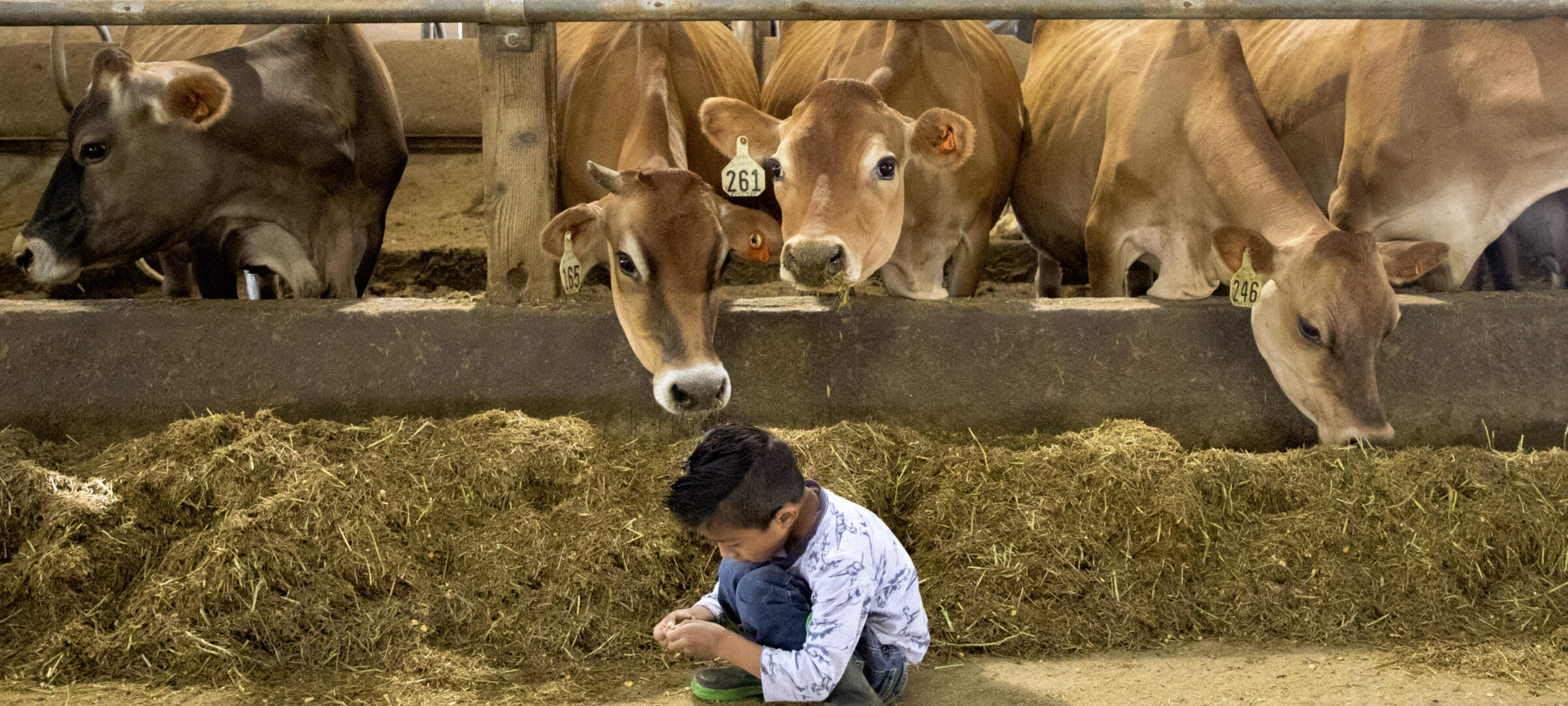 Several ingredients currently being tested as dietary supplements for livestock show potential for reducing methane emissions.
Scientists from The Netherlands, Australia, Brazil, the United Kingdom and the United States are among those evaluating both the effectiveness and healthfulness of several methane-mitigating feed additives. These include red seaweed, ozone, enzyme inhibitor 3 Nitrooxypropanol (3-NOP) and essential oil agolin, as well as blends of garlic and citrus, and oregano and green tea.
While each additive works differently, they essentially work by preventing methane formation in the cow's rumen (or other ruminant livestock) during the digestive process.
Research shows methane reductions can range from 11 percent to greater than 99 percent. This is promising for companies like Starbucks, which recently announced it is investing in agolin, given the promise of a future where global communities can continue to enjoy nutritionally-dense animal products minus the heat-trapping greenhouse gas emissions.
The United Nations (UN) notes agriculture's essential role in achieving global food security and effective climate action by placing it at the center of several sustainable development goals, including Zero Hunger and Responsible Consumption and Production. To that end, the Global Dairy Platform has called for increased availability and use of feed additives as part of its new Pathway to Dairy Net Zero initiative.
That's why we decided to take a closer look at the various options, starting with seaweed.
1. Asparagopsis taxiformis
Asparagopsis taxiformis, commonly called red seaweed, has been described by scientists as "unprecedented" in its ability to reduce beef cattle emissions. The seaweed is currently being tested in a number of large-scale farm trials. Two companies working to commercially develop a global supply chain for the agricultural use of the plant are Hawaii-based Symbrosia and Australia's Future Feed. Both companies report methane reductions greater than 90 percent when cattle receive a daily seaweed supplement of less than one percent of their daily diet.
An early estimate by the Symbrosia team of the cost of the use of red seaweed was $1.60 per day per cow, which was seen as too high by many farmers. So the team is now considering other ways of paying for the additive.
Joan Salwen, CEO of Blue Ocean Barns, one of Future Feed's two licensed suppliers, told The Daily Churn: "Our plan as we enter our commercialization phase is to provide Brominata [the company's seaweed product] to farm families at no or very low net cost."
Another challenge? Producing enough of it to make a difference. In 2020, there were approximately 93.8 million cows in the United States alone. That's a lot of seaweed. Symbrosia is currently developing an aquaculture model that would allow them to scale production. On their website, they admit this is not easy given Asparagopsis' "complex lifestyle and physical fragility." But one additive we looked at is already being used commercially.
Developed by the Dutch nutritional bioscience company Royal DSM, this product was approved in September 2021 for commercial use in Chile and Brazil.
It is centered around 3-NOP and has been tested extensively for more than 10 years in farms and laboratories around the world. Royal DSM reports methane emission reductions for beef cattle receiving the Bovaer supplement as being similar to seaweed. Dairy cow emissions reductions were lower at around 30 percent. Approved for use in Brazil and Chile for sheep, cows and goats, farmers add a quarter of a teaspoon of Bovaer to each animal's daily feed.
André van der Elsen, part of Royal DSM's external relations team in The Netherlands, told The Daily Churn that for all trials, there were no negative effects observed. He adds that "Animal health and behavior was fully preserved."
It will be a while before this product will be available in the U.S. though. According to Climate Wire, the FDA has already spent four years reviewing the product. Ermias Kebreab, a sustainable animal agriculture professor from the University California, Davis told E&E News: "The problem is, the FDA process is so slow, and the climate crisis is not waiting for anybody."
While we wait, there is at least one product that is available to livestock farmers in the United States.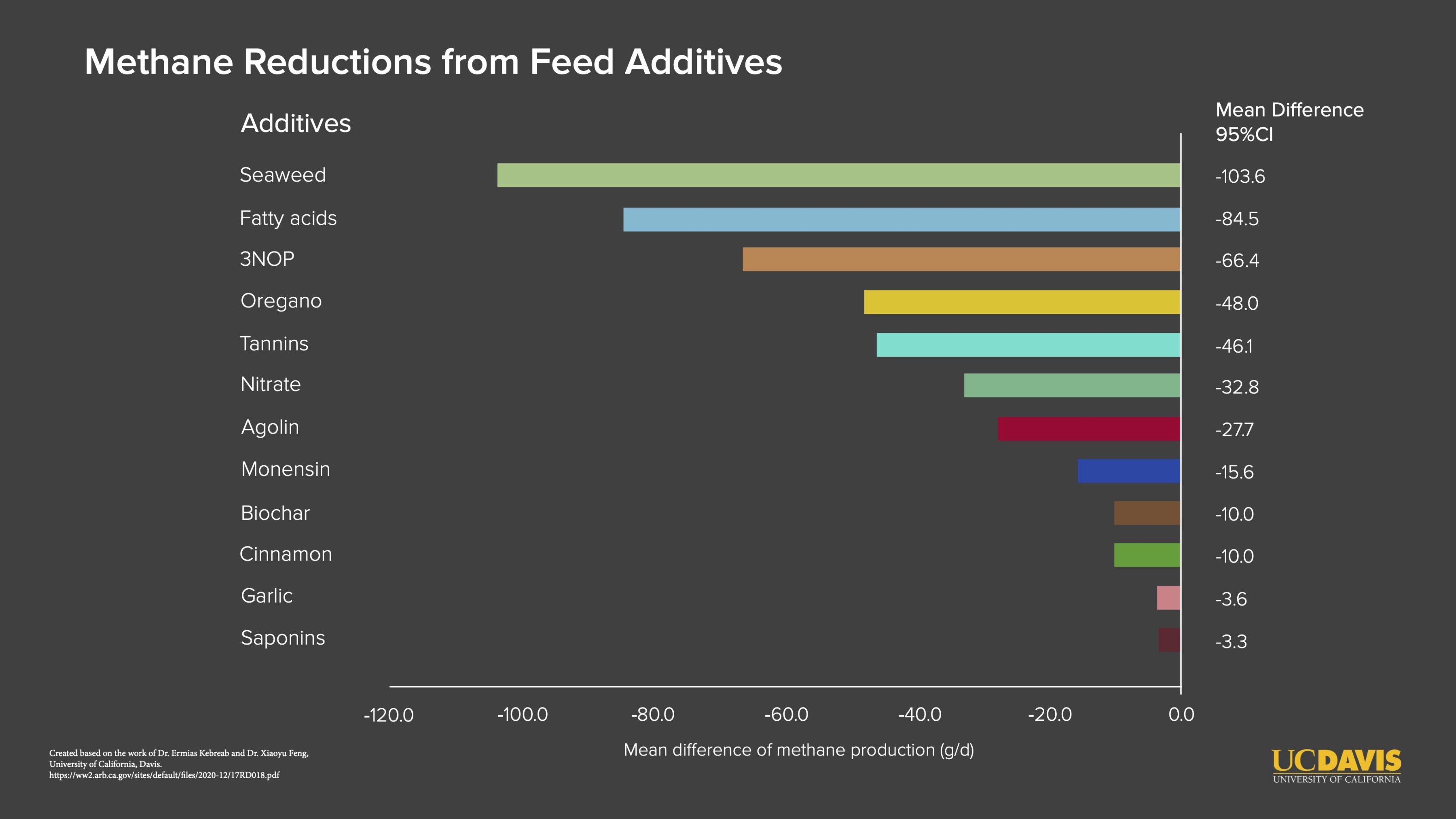 Agolin comprises a blend of plant extracts that include wild carrot and coriander seed oil. The company recommends incorporating their products into premixes or concentrates prior to mixing in feed, "to ensure a homogenous distribution." They claim that even if it were fed at 10 times the recommended level, it does not affect feed intake or animal health.
Of course, the methane reductions aren't as exciting as some of the other options. Initial studies indicate agolin is capable of reducing enteric emissions from dairy cattle by 11 percent.
"While it's not the most effective," says Dr. Frank Mitloehner, professor and air quality specialist in the Department of Animal Science at UC Davis, California, "it's a considerably effective feed additive that's already commercially available."
The latest research by UC Davis on the effectiveness of the oil as a supplement suggests potential for increases in feed efficiency and milk components as well — a bonus for farmers seeking to improve their triple bottom line.
Other natural oil blends also show potential.
4. Mootral Ruminant
Mootral Ruminant — made by British-Swiss company Mootral — includes a proprietary mix of garlic and citrus extracts. Studies shared by Mootral show that consistently feeding one gram (0.04 oz) of their feed additive mixed in with 2.2 pounds of a cow's daily dry feed can result in methane reductions of up to 38 percent.
Mootral told The Daily Churn that the company's business model for its first commercialization phase relies on incentives that are given to farmers by processing companies, retailers, or governments to cover the cost of the product.
At the moment, the company says it costs around 56 EUR or $63 per cow per year for the full period of lactation (305 days). That may not seem like much, but farmers who have 5,000 cows are looking at a minimum of $315,000 per year. Without those incentives, it will be hard to ask them to take on that additional cost when they're already struggling. But there is one more option on the horizon that could be more affordable.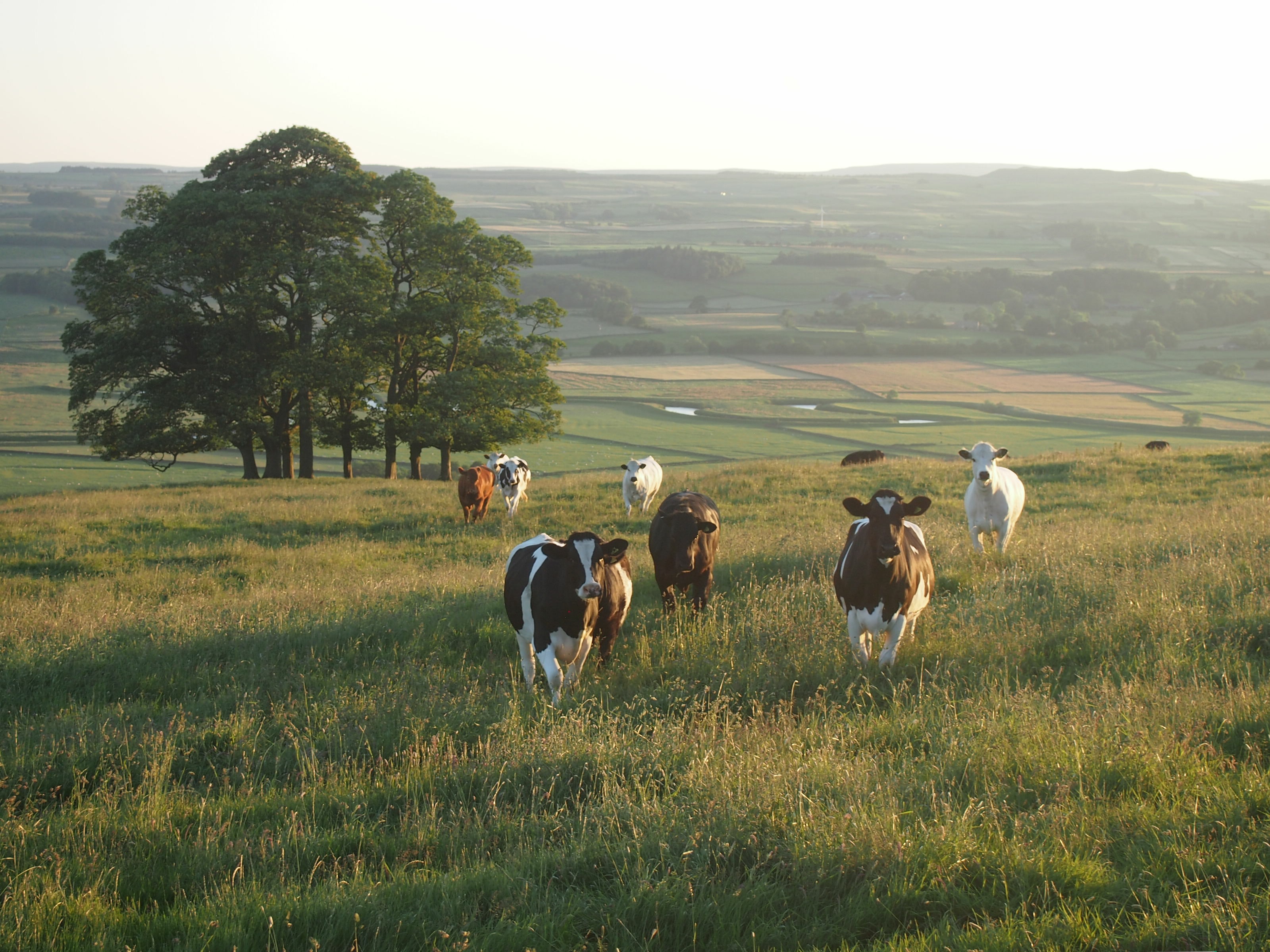 5. Ozone
One of the newer potential feed additives? Natural gas ozone. A study published in November 2020 by Australian scientists at the University of Sydney found that the addition of the gas to cattle drinking water led to reductions in methane emissions of slightly more than 20 percent.
This could be a practical and inexpensive method of reducing methane emissions from ruminants, Dr Peter Moate, senior research scientist at State Government Victoria, told The Daily Churn.
By bubbling the ozone into drinking water in troughs, he adds, this method could work even in extensive dairy and beef systems where cows graze on rangelands. The study was lab-based, so further research is required, particularly into the health and production effects on animals.
But what if we can glean some of the same benefits from staples available at home?
6. Green Tea and Oregano
A study from 2018 on the gas reduction potential of a mix of green tea and oregano found "few and small additive effects."
According to the researchers, green tea is a source of polyphenols, micronutrients that naturally occur in plants, in addition to saponins, caffeine, and l-theanine. As a result, they may present "antioxidant, antimicrobial, anticoccidial, and antiprotozoal. Oregano, on the other hand, is a source of essential oils such as carvacrol and thymol.
Together, these polyphenols and essential oils have the potential to modify rumen fermentation and inhibit the growth, development, activity, and metabolism of the methane-producing bacteria in the animals' rumen — thereby potentially mitigating CH4 emissions.
The researchers concluded with three hypotheses: "… (1) oregano extract will reduce methane metrics and will not have a negative effect on animal production; (2) green tea extracts will reduce methane metrics and will not have a negative effect on animal production; (3) oregano and green tea extract when fed in association will present an additive effect in reducing methane metrics."
While their original study showed promise, the authors do point to the need to conduct further research.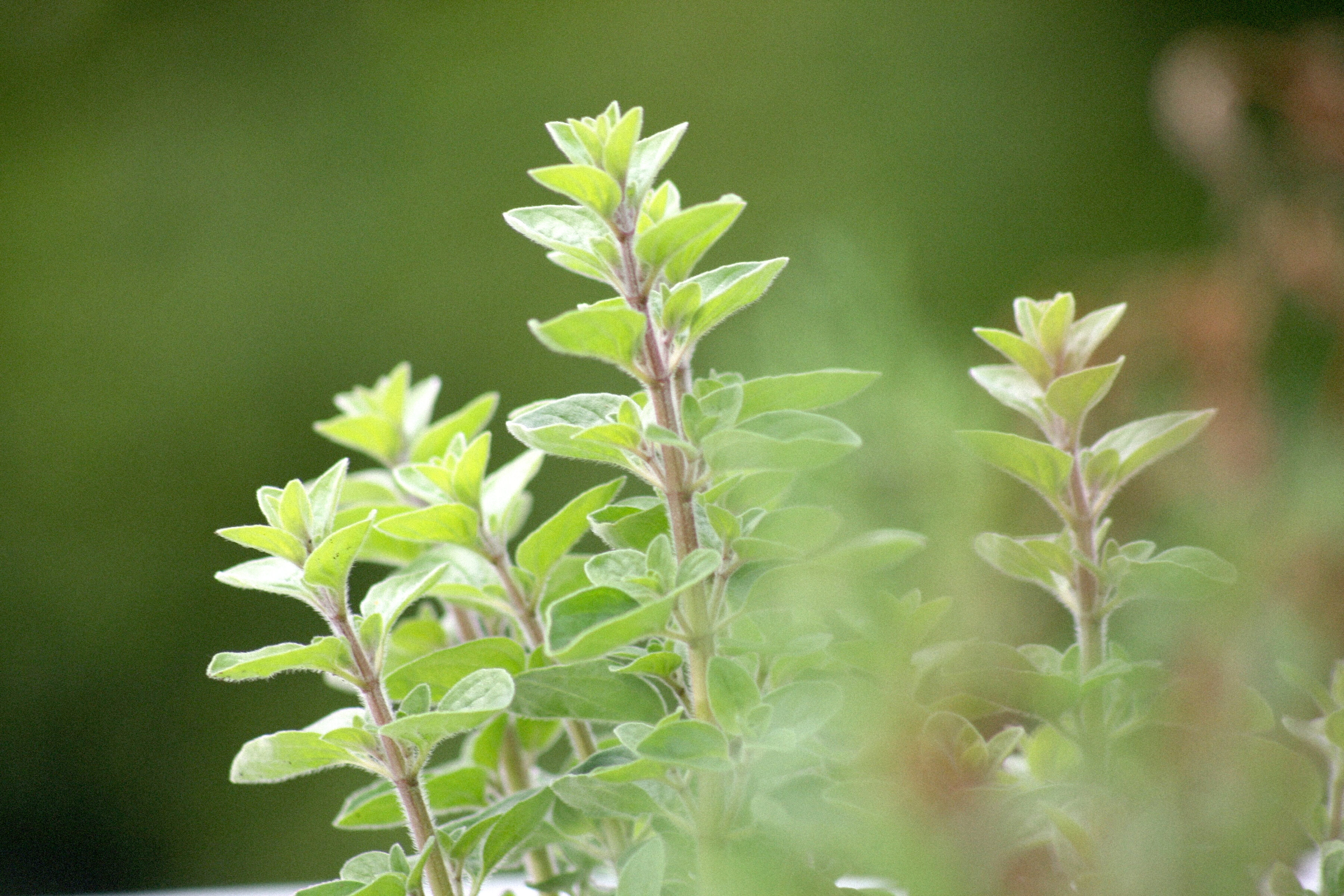 What's next?
Future Feed says that "obtaining commercial quantities of the seaweed remains the largest hurdle," in achieving industrial scale use of the ingredient. But once we scale that hurdle, the Australian Seaweed Institute suggests that commercial seaweed cultivation could provide benefits — such as cleaning polluted water and helping to revitalize communities that used to rely on fishing for their livelihoods.
But, there's still work to do.
"Right now, we need to show that additives work how we expect them to," says Dr Mitloehner. He adds this will require an investment in research. Looking further down the road, Dr Mitloehner says we need to see clear paths for getting additives approved for use, and ensuring farmers and ranchers have the means to implement them.
"Most importantly," he adds, "there needs to be a financial incentive to use additives, or else it won't happen."