The Daily Churn
July 9, 2020 | by Tafline Laylin
11 stories that point to dairy's carbon-neutral future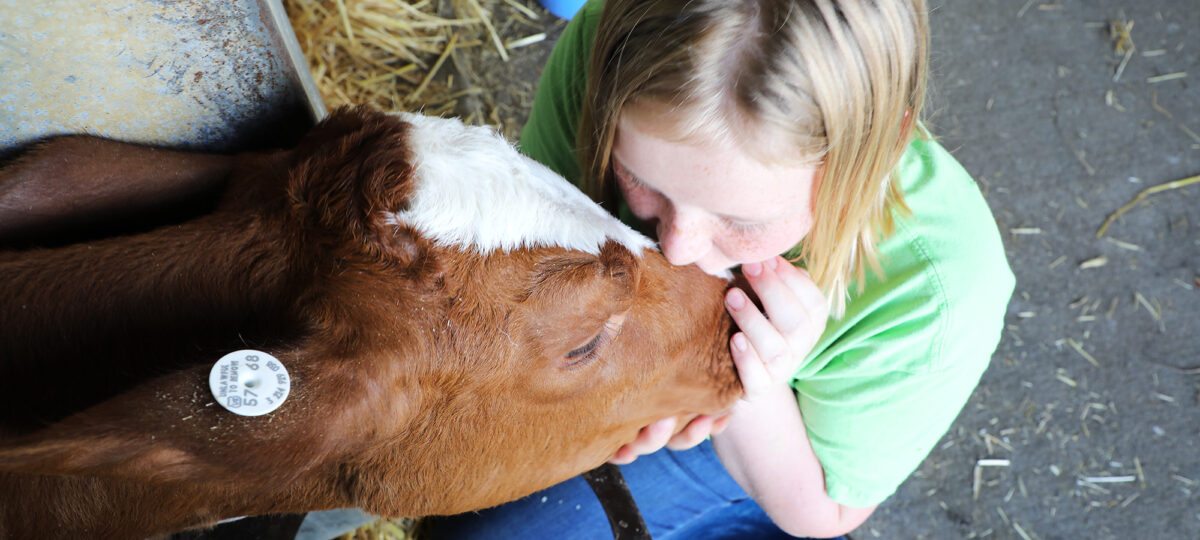 Darigold and the Northwest Dairy Association (NDA) recently announced their plan to go carbon neutral.
President and CEO Stan Ryan says advances in science and technology convinced the organization it is not only feasible but imperative to go all the way to carbon neutral by 2050—eclipsing its prior commitment to reduce carbon by 20-30% by 2030. But how will the co-op get there?
The stories below provide a glimpse, at least on the farm level. And this is just a start.
Innovation in agriculture is exploding lately with robots and artificial intelligence, precision technology, scaled biological remediation and more.
One project in Royal City, Wash., for example, shows how BioFiltro worms scrub clean millions of gallons of dairy effluent in a matter of hours — completely avoiding the methane emissions usually associated with manure lagoons.
As a result, Royal Dairy could earn up to $180,000 annually in carbon credits. Meanwhile, the byproduct — worm castings — returns all the right nutrients back to the soil, exponentially improving its ability to retain water and fix carbon.
So, not only do dairies provide affordable, wholesome nutrition to 6 billion people globally, they can also help perform at least two critical ecosystem services to cool our planet: mitigate greenhouse gas emissions and fix carbon.
But they can't do it alone.
California has ALREADY reduced methane by 25% using dairy digesters & other technologies. Animal agriculture is leading by example and we can continue to make strides. But farmers need more incentives: How can we compensate farmers for their progress against climate change? 5/5 pic.twitter.com/Dvxfx7HdCA

— Frank Mitloehner (@GHGGuru) June 6, 2020
In it together
Implementing any new system or technology usually requires significant upfront capital investment. Dairy farmers can't absorb that burden alone.
After years of low prices that have made dairy an affordable household staple—not to mention a global pandemic—American dairy farmers are in no position to take on more expenses. They're already in the red, if they haven't dropped out entirely.
That's why any serious discussion about de-carbonizing dairy operations has to include incentives. The following stories — taken together — demonstrate the many ways dairies are beneficial to the environment and society. They give us hope.
Sure, methane-zapping masks may seem a bit silly. But cows, worms and seaweed? They can change the world.
Let me drop some numbers: 320,000 square feet of worm beds process three quarters of a million gallons of green water daily, allowing Royal Dairy to completely forgo traditional manure lagoons. BioFiltro's worms, according to Nick Facciola, Director of Carbon Markets at 3Degrees, mitigate 30,000 metric tons of CO2 — roughly equivalent to removing 6,500 cars from the road or eliminating the carbon footprints of 625 households.
While worms can mitigate methane from a cow's backend, one particular red algae can prevent methane from its front end — maybe even up to 90 percent, according to new research. These two things alone would basically make dairy cows carbon neutral — but of course it's not that easy. It will take some doing for Symbrosia Solutions and others to commercialize the growth of Asparagopsis taxiformis, though co-founder Alexa Akbay is definitely making waves in the aquaculture world. In 2018, she was nominated for the prestigious Pritzker Emerging Environmental Genius Award and in 2019, she and her colleagues scooped the MIT Water Innovation Prize.
Yes, CowPots Packaging is made from cow manure. And it's as durable and effective as the fiberboard normally used to ship frames and other fragile packages. Plus it's 100 percent biodegradable. Matthew Freund from Freund's Farm first started experimenting with manure over 20 years ago in Connecticut as a way to mitigate the environmental impact of his family's dairy. Their first big hit? CowPots, for plants. Rich Morris, who has a research permit to grow hemp and owns Toadflax Nursery in New York, raves about the pots and what they've done for his soil. The packaging is Freund's latest effort to repurpose manure.
Dr. Amrith Gunasekara, Science Advisor to the Secretary at the California Department of Food and Agriculture (CDFA), believes investing in biogas can help contribute to greenhouse gas reductions. "If you look at some of the other nations, like Denmark and the Netherlands," he says, "they're really pushing how dairy operations can continue to contribute to the local economy, produce an important nutrient product, and still be a very important part of greenhouse gas reductions." Meanwhile in California, he says the state's Dairy Digester Research and Development Program (DDRDP)  is reaching "some real goals." This includes a 25% drop in methane emissions in just two years, as Frank Mitloehner Ph.D, an air quality expert and UC Davis professor, notes in the tweet above.
A leading UN livestock expert says the American dairy cow is among the world's most efficient — and that's without expensive digesters and worm colonies. Thanks to advances in genetics, nutrition and cow care, the U.S. dairy business has already cut its greenhouse gas emissions by two thirds since the 1950s, according to Mitloehner from UC Davis. Unfortunately, other regions are lagging behind. So, as we boldly chart a carbon-neutral future for U.S. dairy, we need to help less wealthy countries do the same. 
This is one of our favorite co-op stories. Krainick Dairy's cows eat the byproducts of various breweries' spent grain, including Elysian Brewery's, preventing methane emissions and food waste. There's even evidence that spent grain can help suppress a cow's methane production by up to 13 percent. In any case, the cows turn the protein-rich byproduct into milk and manure. The latter is then converted into organic compost that grows enormous pumpkins. The largest of them, finally, is filled with beer to raise funds for cancer research. It's a closed-loop system that gives back to the community. What's not to love?
Chemical fertilizers have been a life-saving tool in modern agriculture, but they also come with a cost — financial and environmental. That's why this story from Washington State University (WSU) is so exciting. With funding from the Washington State Conservation Commission (WSCC), WSU nutrient management specialist Joe Harrison is researching a process that turns cow manure into a slow-release P fertilizer — or struvite. According to a report published on WSCC's website, the research responds to: "1) diminishing supply of non-renewable P supplies, 2) the need for limiting the build-up and subsequent loss of P from soil and 3) the high cost of fertilizers." Harrison is working with 30 Washington State dairy farms to finesse the process.
Mitchell Hora grew up on a 750-acre farm in Iowa, where his Dad practiced no-till farming as a means to boost soil health. Now the founder of Continuum Ag is teaching others how to do that and more. For him, living components such as earthworms or microbes are "the real driver of success and sustainability" on a crop farm. Now Hora is convinced these practices will help farmers go beyond carbon-neutral. He thinks they will actually emit less carbon than they store — a win for both farmers and the planet.
Since the imperative to cool the planet has taken on increasing urgency, our understanding of carbon science has evolved. But the media tends to scapegoat agriculture — livestock in particular. Yet, as Mitloehner noted in a 2019 tweet, going vegan for one year has the potential to save 0.8t of CO2e. Compare that to one transatlantic flight, which equates to 1.6t CO2e (per person). Also, livestock emissions comprise part of an existing biogenic carbon cycle while fossil fuels pump new carbon into the atmosphere. This means, as long as herd sizes stay relatively stable, livestock don't add new carbon to the atmosphere. As a result, any major strides we take to cut their emissions could have a powerful global cooling effect.
The Netherlands has a long and storied dairy tradition. But this unique floating farm in Europe's largest port gets milk directly into urbanites' hands — without transport emissions. Plus, since opening at the end of 2018, the dairy has obtained around 50 percent of its energy from a floating array of 185 solar panels, according to founder Peter van Wingerden. Last we checked, he was planning to add wind power too, edging ever closer to a fully self-sustaining dairy operation.
This one's for fun. Zelp CEO and co-founder Francisco Norris comes from a family of Argentinian farmers, but he worries an expected 70% rise in beef and dairy consumption will make it difficult to meet Paris Agreement goals. That's why he decided to take on livestock emissions with unique masks that neutralize methane when the cow exhales. They're not on the market yet — and we question whether they'll take off — but we do applaud the innovation.