Unsalted Butter | 1 lb Block
Made from the best ingredients, our unsalted, creamy butter is churned to perfection. By using a European-style churn, you're getting a denser, smoother texture.
Locally sourced from Northwest farmers who care. Never from cows treated with the artificial growth hormone rbST.
Natural Sweet Cream Butter
European-Style Vacuum Churn for Denser, Smoother Texture
rbST Free*
Gluten Free

*From cows not treated with the artificial growth hormone rbST. According to the FDA, no significant difference has been shown between milk derived from rbST treated cows and non-rbST treated cows

Nutrition Facts

32 servings

per container

Serving size

1 tbsp

Amount per serving

Calories

100

Amount/Serving

% Daily Value

Total Fat

11G
17%

Saturated Fat

7g
35%

Trans Fat

0g
0%

Cholesterol

30mg
10%

Sodium

0mg
0%

Amount/Serving

% Daily Value

Total Carbohydrate

0
0g

Total Sugars

0g

Protein

0g

Vitamin A

6%

Vitamin C

0%

Calcium

0%

Iron

0%

* The % Daily Value (DV) tells you how much a nutrient in a serving of food contributes to a daily diet. 2,000 calories a day is used for general nutrition advice.

INGREDIENTS: CREAM (MILK), NATURAL FLAVOR.
Reducing Our Collective Impact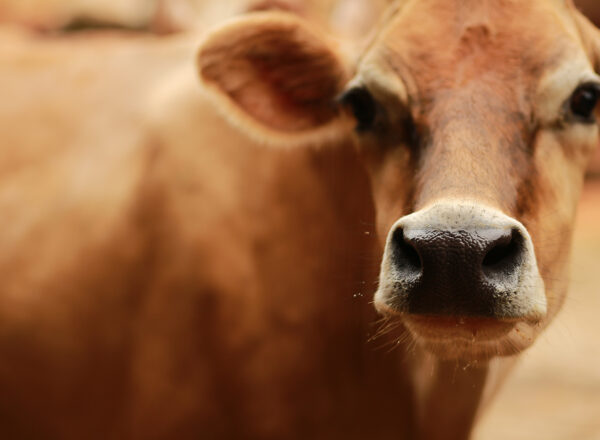 Greenhouse Gas
Neutrality
U.S. dairy farmers have taken huge strides to reduce their overall environmental impact. To date, the adoption of modern innovations and cutting-edge farm practices, has resulted in the following: A 90% reduction since the 1940's in cropland required to feed herds; a 76% reduction of manure per gallon of milk produced by each cow and a 63% reduction in carbon emissions than in 1944; a 65% reduction in water use per gallon of milk, thanks to innovative reuse and conservation strategies.
Learn More